ACID POWER Imperfections Treating Concentrate -

£

99,00
Add to cart
Dermo Protocol No. 4.0
Skin Perfection
ACID POWER Imperfections Treating Concentrate
Dermo Protocol No. 4.0
Skin Perfection
ACID POWER Imperfections Treating Concentrate
This concentrate is a potent, quickly absorbing composition of natural acids – AHAs, BHA and PHA with great skin purifying and rebalancing abilities. It reduces skin imperfections, prevents the formation of blackheads, tightens enlarged pores and stimulates cell renewal, balancing sebum excess and reducing redness.
Size: 15 ml
30 days satisfaction guarantee
Key benefits
regulates sebum secterion, gradually decreasing the appearance of oily skin
gradually minimizes pore visibilty, preventing blackhead formation
moisturizes skin
calms down pimples
Is it right for me?
If your skin suffers from excessive sebum production, enlarged pores or a disturbed metabolism (partially combination skin), and is sensitive, this is the right product for you. It combines the effectiveness of natural salicylic acid with the mildness of an alcohol-free, all-natural formula, thanks to which the skin's metabolism will be more balanced day by day, and its appearance healthier.
Formula facts
100% natural & natural origins and non-toxic
Powered by IMMUNATURNA - to provide scientifically proven strengthening of the natural immunity of the skin by boosting its regenerative and protective abilities
Extremely rich in 22 ultra-potent Marine and Botanical actives - standarized and ethically sourced
Superior effectiveness without overpromising - clinically tested and proven to work across people with sensitive skin
Highest purity, going beyond Clean Beauty standards - 0% parabens, phenoxyethanol, synthetic polymers, silicones, microplastics, mineral oils, alcohol, and other irritants & synthetics - see full black list
100% Vegan - Certified by Vegan Society

Cruelty Free - never tested on animals
High affinity to the skin, pH=4.5-5.0
Safe for sensitive skin
How to use
Apply morning and night on cleaned face and neck, avoiding the eye area.
Use just a small amount of product (the size of two peas would be enough as this concentrate is super efficient), gently patting into the skin.
Wait until fully absorbed.
Continue with your favourite VERDILAB cream.
REVIEWS
What people say about us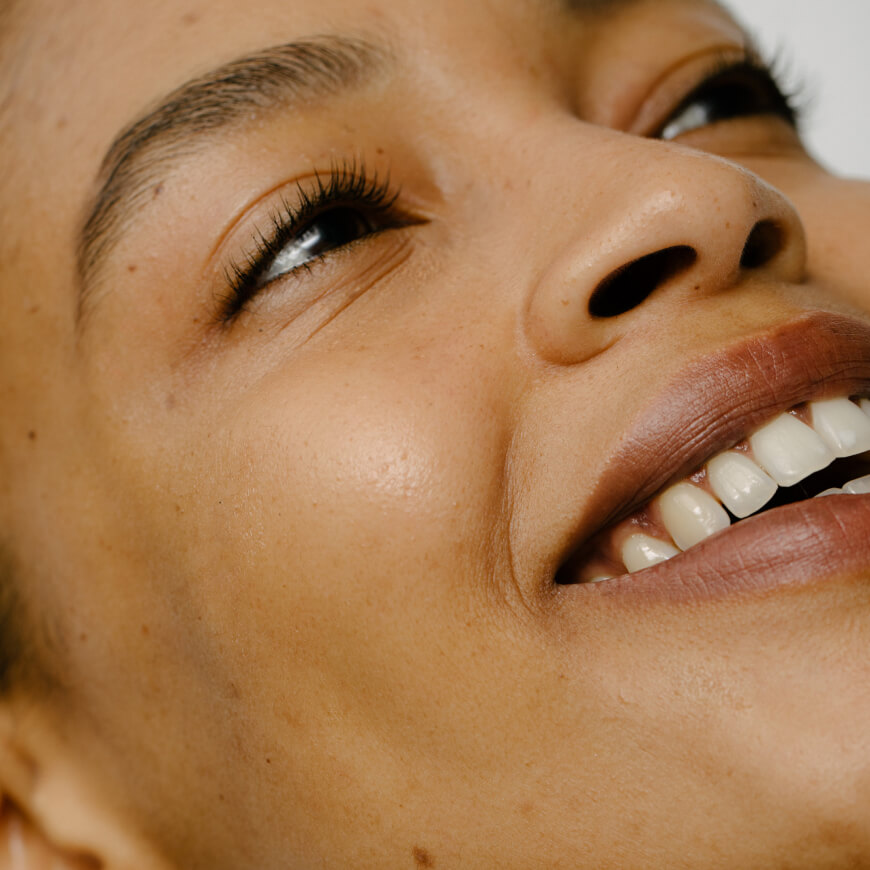 Professional acid treatment, safe even for sensitive skin to keep your complexion pure and healthy.
All natural. Proven to work.
This light, yet effective formula contains only natural actives for clear skin, to make it healthy from the inside out. Apply before any moisturizer to help decrease blemishes and other imperfections without overdrying your face like harsh soaps or alcohol do. (*Side note: Alcohol in facial products can irritate sensitive skin.) It's gentle enough for every day use but strong enough for even the most stubborn, acne-prone areas!
Its 100% natural formula contains 22 active ingredients, including ultra-potent Multi-acid Complex of 8 natural acids enriched with biomineral Zinc PCA and highest quality standardized Licorice Root extract, a source of Glabridin.
Natural Salicylic Acid (Beta Hydroxy Acid) from standardized White Willow Bark extract, Gluconolactone (Poly Hydroxy Acid), natural Phytic acid, natural Alpha Hydroxy Acids – citric, malic, tartaric, glycolic and lactic acids from fruits, sugar cane & maple tree together with Glabridin from Licorice Root extract and Zinc PCA, known for its anti-inflammatory properties, helps to clear blemishes, preventing their formation, unclog and tightens enlarged pores as well as rebalancing the skin.
An ultra-calming composition of Coconut water, Organic Witch Hazel Floral Water, rich in essential amino acids, enzymes and phytonutrients and natural α-Bisabolol obtained from the Candeia Tree oil hydrates, refreshes and instantly soothes the skin, reducing irritations and redness.
Star ingredients
All natural formula.
Natural Salycilic Acid
Zinc PCA
Orange, Lemon & Blueberry fruit extracts
Sugar Cane & Sugar Maple extracts
Licorice Root
Witch Hazel Leaf Water
Gluconolactone (PHA)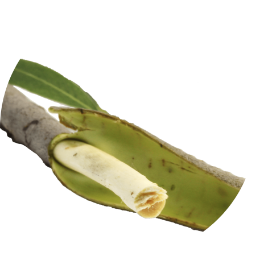 Natural Salycilic Acid
The source of natural Salycilic Acid we use is non-GMO White Willow Bark extract standarized to a minimum 53% natural salicylates and provides all the benefits without typical irritation associated with using synthetic analogs. Provides excellent antimicrobial properties, reducing inflammation and assotiated redness. Moreover, according to clinical studies, our 2% Willow Bark extract is more effective than 1% Synthetic Salicylic Acid at inhibiting the growth of acne-causing bacteria and stimulating cellular renewal.
Key benefits
provides anti-bacterial and anti-infammatory properties without side effects

ensures strong antioxidant activity

improves skin density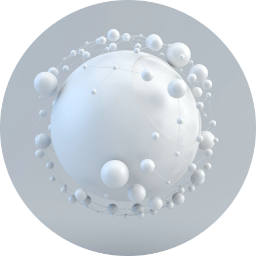 Zinc PCA
It is a 100% natural bi-active biomineral complex composed of zinc, an element essential to our body, and L-PCA, a physiological molecule of the skin, obtained from amino acid of plant origin. According to clinical studies, it effectively reduces sebum production by inhibiting 5 α-reductase, prevents development of inflamations and acts as an antiseptic.
Key benefits
restores the balance of sebum secretion

limits the development of acne bacteria

supports skin hydration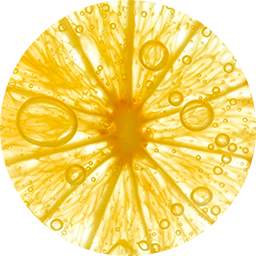 Orange, Lemon & Blueberry fruit extracts
Obtained from fresh fruit, they provide our skin with natural alpha-hydroxy acids (AHA) - lemon and lactic acid. Thanks to their excellent skin illuminating effect, these acids have been used for centuries by applying lemon juice or milk to the skin. We use standardized fruit extracts to ensure controlled, gentle exfoliation. Citric acid provides cells with useful energy, and lactic acid, an excellent moisturizer, helps reduce fine lines and wrinkles by increasing skin cell proliferation. Our blueberry extract provides an even better therapeutic index than synthetic lactic acid, which is confirmed by research. This duo exfoliates the outer layer of the epidermis, promoting a healthy and radiant skin by stimulating the formation of fibrous proteins.
Key benefits
brightens complexion

smooths the epidermis stimulating its renewal

uncloggs pores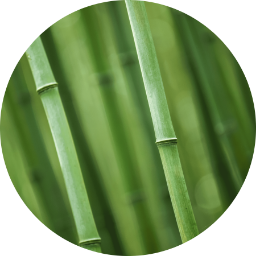 Sugar Cane & Sugar Maple extracts
These botanical extracts deliver natural Glycolic, Malic and Tataric acids. Glycolic acid penetrates deeper skin layers due to its small molecular structure, and effectively stimulates skin to regenerate. Our Sugar Cane extract provides excellent skin renewal activity comparable to effectiveness of synthetic glycolic acid which is confirmed by research. Malic & Tataric acids increase skin thickness and stimulate its radiance.
Key benefits
exfoliats acucmulated dead skin cells, stimulating epidermis renewal

decreases fine lins through stimulation of collagen synthesis

provede radiant, fresh complexion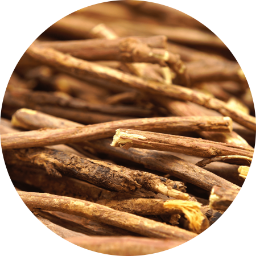 Licorice Root
Our ultra pure, highest quality and naturally derived botanical extract of Licorice Root is a potent source of 40% Glabridin - isoflavonoid, first described in 1976, and known for its extremely powerful lightening and anti-oxidant properties thanks to its highly active component - Glycyrrhizin. In herbal medicine, Licorice Root has been used as a remedy for thousands years.
Key benefits
antioxidant activity

skin whitening effect 4X higher than kojic acid due to inhibition of melanin production

anti-inflammatory properties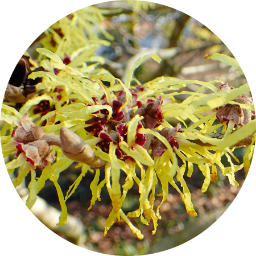 Witch Hazel Leaf Water
Our Leaf Water is obtained by alcohol-free steam distillation of Witch Hazel leaves (Hamemelis virginiana). It is quite gentle and safe for sensitive skin, and at the same time effective thanks to its active components, such as hamamelitannin, catechins and gallic acid, providing antioxidant and antibacterial properties.
Key benefits
provides antibacterial and anti-inflammatory activity

evens out the skin tone

reduces redness caused by inflammation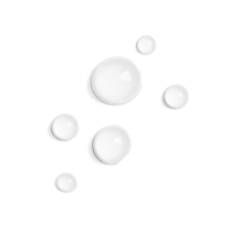 Gluconolactone (PHA)
It is a polyhydroxy acid (PHA), also called a next generation AHA, as due to larger molecular size it is gentler and safer for sensitive skin. The gluconolactone we use is naturally produced by fermentation of renewable carbohydrates. It effectively enhances skin hydration, eliminates dead cells restoring a brighter complexion, smooths the skin and accelerates regeneration.
Key benefits
accelerates skin renewal

gently exfoliates and improves skin tone

moisturizes and increases skin elasticity
100%
Scientifically proven results
0%
Animal derived ingredients
Microplastics, nano-plastics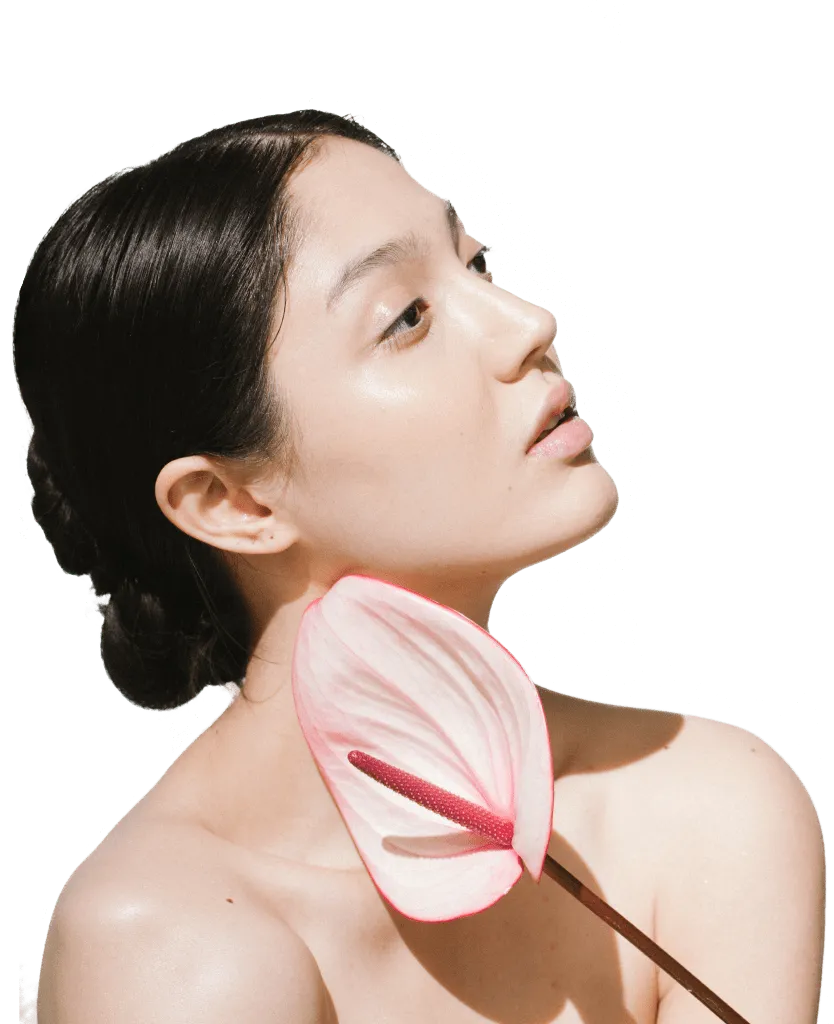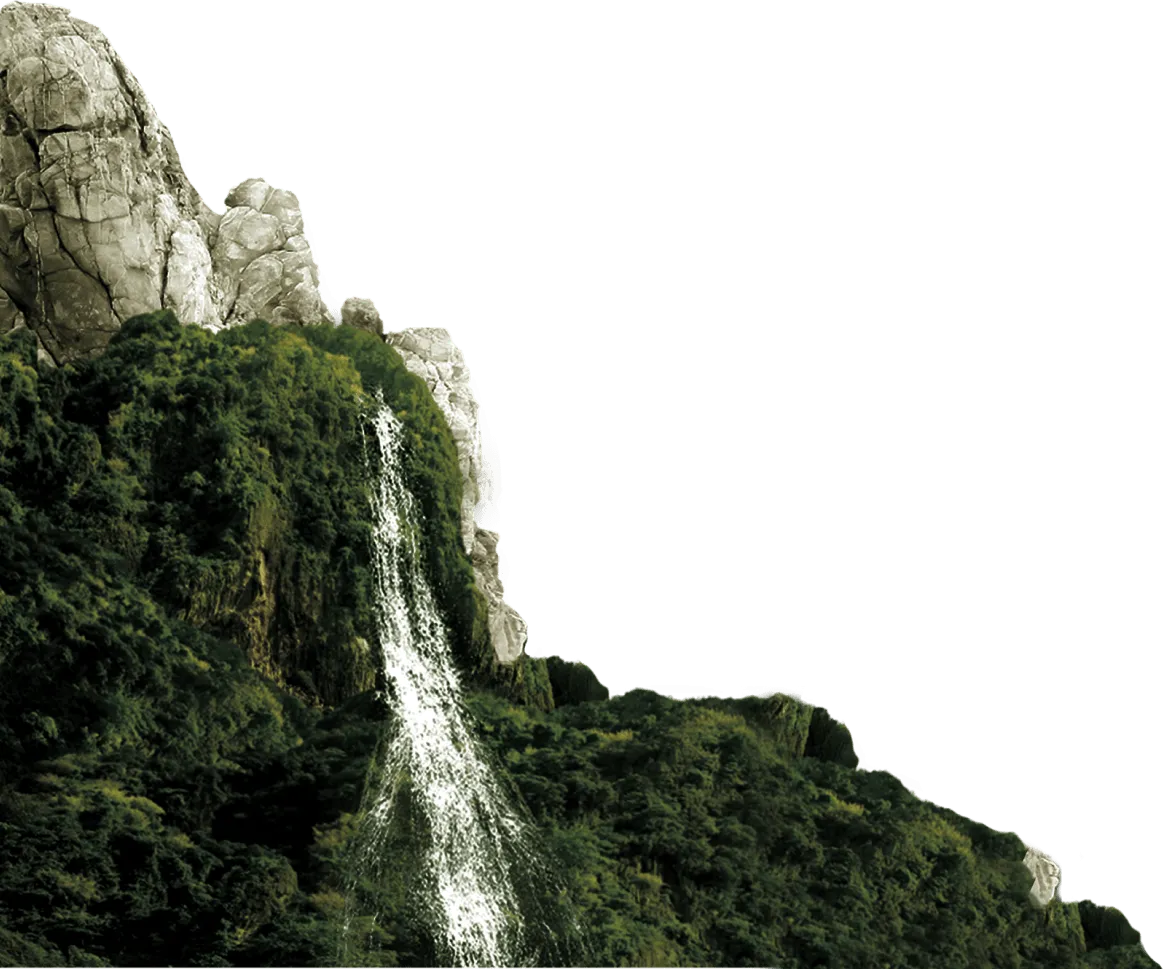 THE NEXT LEVEL OF CLEAN BEAUTY
Verdilab Clean
Beauty rules
THE NEXT LEVEL OF CLEAN BEAUTY
Verdilab Clean
Beauty rules
THE NEXT LEVEL OF CLEAN BEAUTY
Verdilab Clean
Beauty rules
For the health of your skin and the planet
Clean beauty is broken. It has become a meaningless term, and we want to change that. This is why we decided to go beyond beauty industry regulations, creating our own ultra-restrictive Verdilab Clean Beauty Rules. They set the foundation for our 100% natural formulas that contain ethically and sustainably sourced ingredients. We do not use animal derivatives. We never test on animals. We have banned 50 groups of synthetic and toxic compounds, including parabens, phenoxyethanol, synthetic polymers, silicones, sulphates, phtalates, acrylates, mineral oils, synthetic fragrances, preservatives, colorants, and others -
see the full blacklist.
This is why our products are safe even for the most sensitive skin.
NATURAL & NATURAL ORIGIN FORMULAS
VEGAN
CRUELTY FREE
SAFE FOR SENSITIVE SKIN
Having a positive impact on the environment
To save the Earth, being sustainable is no longer optional. This is part of our philosophy and is infused in every decision we make. This is why we use only natural, 100% biodegradable ingredients and fully recyclable packaging.
Our Ingredients
100% ethically and sustainably sourced
100% natural & natural origins
100% biodegradable
100% vegan
Our Jars and Bottles
100% made of glass, partly from recycled glass
100% recyclable
protected with 100% recyclable aluminium sealing foil
Our Carton boxes, leaflets & shipping cases
100% recyclable
FSC certified – from responsibly managed forests that provides environmental, social and economic benefits
Our free samples packed into
100% glass jars, partly made of recycled glass
sachets made of 100% recyclable eco-foil
Our Decorations
Eco-friendly
Created using water-based inks
Approved by REACH (the EU regulation adopted to improve the protection of human health and the environment against the dangers of chemicals)
Our accessories
100% recyclable
made of PETG & PP Eco-certified

Let's recycle!
Did you know that the word sustainability came from the Latin 'sustinere', which means 'to hold'? So the key to sustainability is to recycle and reuse. Please read our suggestions on how to recycle or reuse these packaging components. We believe that sustainability is a collaborative project in which everyone needs to participate!
CONTAINER
Made of 100% recyclable and partly recycled glass.
PUMP
Made of 100% recyclable PP (Ecocert certified).
CAP
Made of 100% recyclable PETG
CARTON BOX
Made of 100% recycable, FSC-certified paper from responsibly managed forests that provide environmental, social and economic benefits
To Support The Natural Immunity of Your Skin
Our cutting-edge, patent-pending Signature Complex, based on 50 years of scientific research, is at the heart of VerdiLab cosmetics. It is the first fully natural proprietary composition that boosts the immune capabilities of the skin. Powered by the unique properties of natural RNA, it combines synergistically working natural compounds with a biomimetic transdermal delivery system. Engineered to bring a new level of effectiveness to skincare.
ACCELERATES SKIN'S INNATE ABILITIES TO REPAIR DAMAGED CELLS
BOOSTS SKIN'S REGENERATION CAPABILITIES
ACTIVATES SKIN'S NATURAL DEFENSES AGAINST EXTERNAL AGRESSORS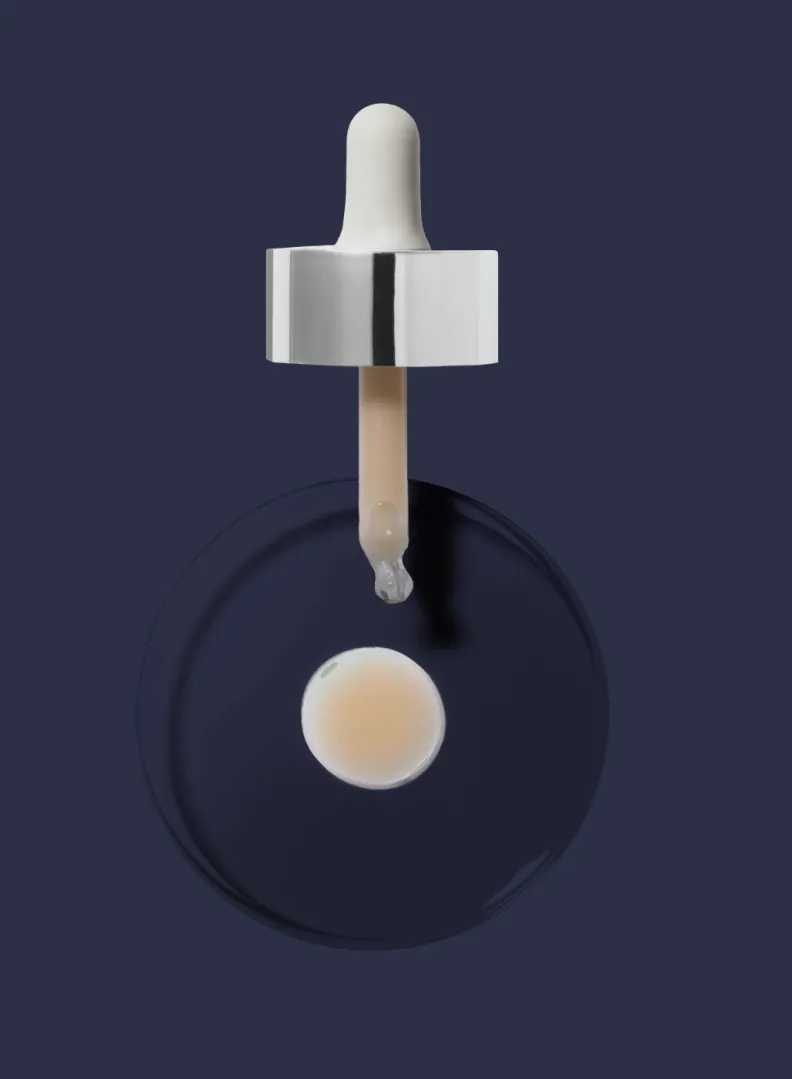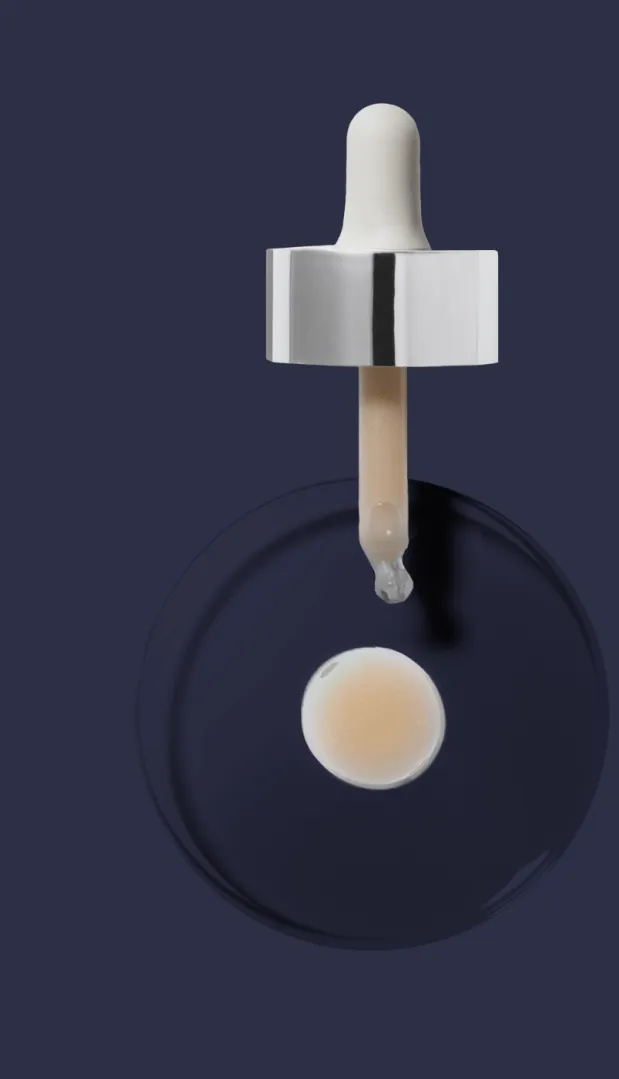 Clinical
Study Results
You don't have to take our word for it. Discover the real results that our cosmetics provide confirmed by clinical trials on subjects with sensitive skin immediately after use as well as after just 4 weeks of use! Confirmed results include antibacterial effectiveness, pore minimizing, a reduction in oil secretion and redness, resulting in a healthy-looking complexion.
refreshes skin without over drying
smooths the skin with its light texture, absorbs easily
helps to reduce skin imperfections, does not overburden the skin
evens skin tone and soothes redness
gives the skin a healthier appearance
antibacterial properties against Cutibacterium acnes
99.88%***
reduces oil secretion (sebum overproduction)
up to 38%**
reduces pores visibility
up to 43%**
* clinical assessment by subjects aged 18-59** clinical study after 28 days of use product for controlled results *** in-vitro trial
Our tips
How to use in
your beauty routine?
Step 1
Cleanser
Bring all natural cleansing to your daily routine to eliminate all impurities, make up and pollution from your skin without irritating or over-drying. It is an essential and integral part of your daily regimen that prepares your skin to absorb beneficial actives.
Shop Natural Cleansers
Step 2
ACID POWER Imperfections Treating Concentrate
Recharge your complexion with all-natural super-power Concentrate to help your skin appear healthier day by day. It is an ideal professional step in your daily routine before your regular moisturizer.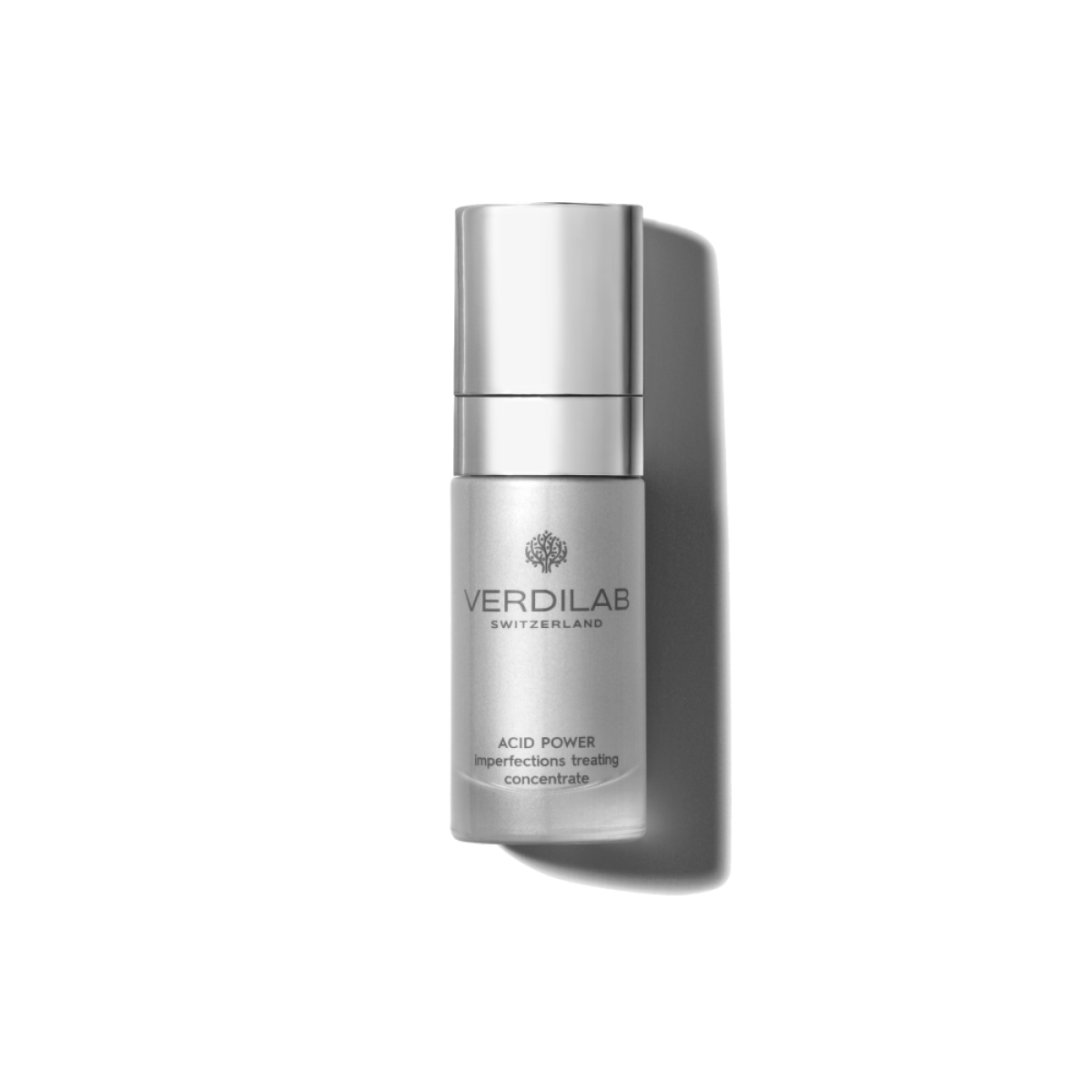 Step 3
Moisturizer (cream)
As a main step in your daily care, use all-natural moisturizer (cream). It will keep your skin looking hydrated, smooth and healthy all day.
Shop Moisturizers (creams)
Step 4
Face Mask
Applying an overnight mask should be the last (but not the least!) step in your daily care routine. Applied several times a week - or even every day if you prefer - together with massage techniques, it will visibly regenerate your skin, relieving signs of fatigue and providing lasting relief! Used as a beautifying shot during the day or before a party, the mask will infuse your skin with a strong cocktail of extremely beneficial actives, leaving your skin radiating with natural beauty.
SHOP MASKS
DISCOVER MORE
Recommended Products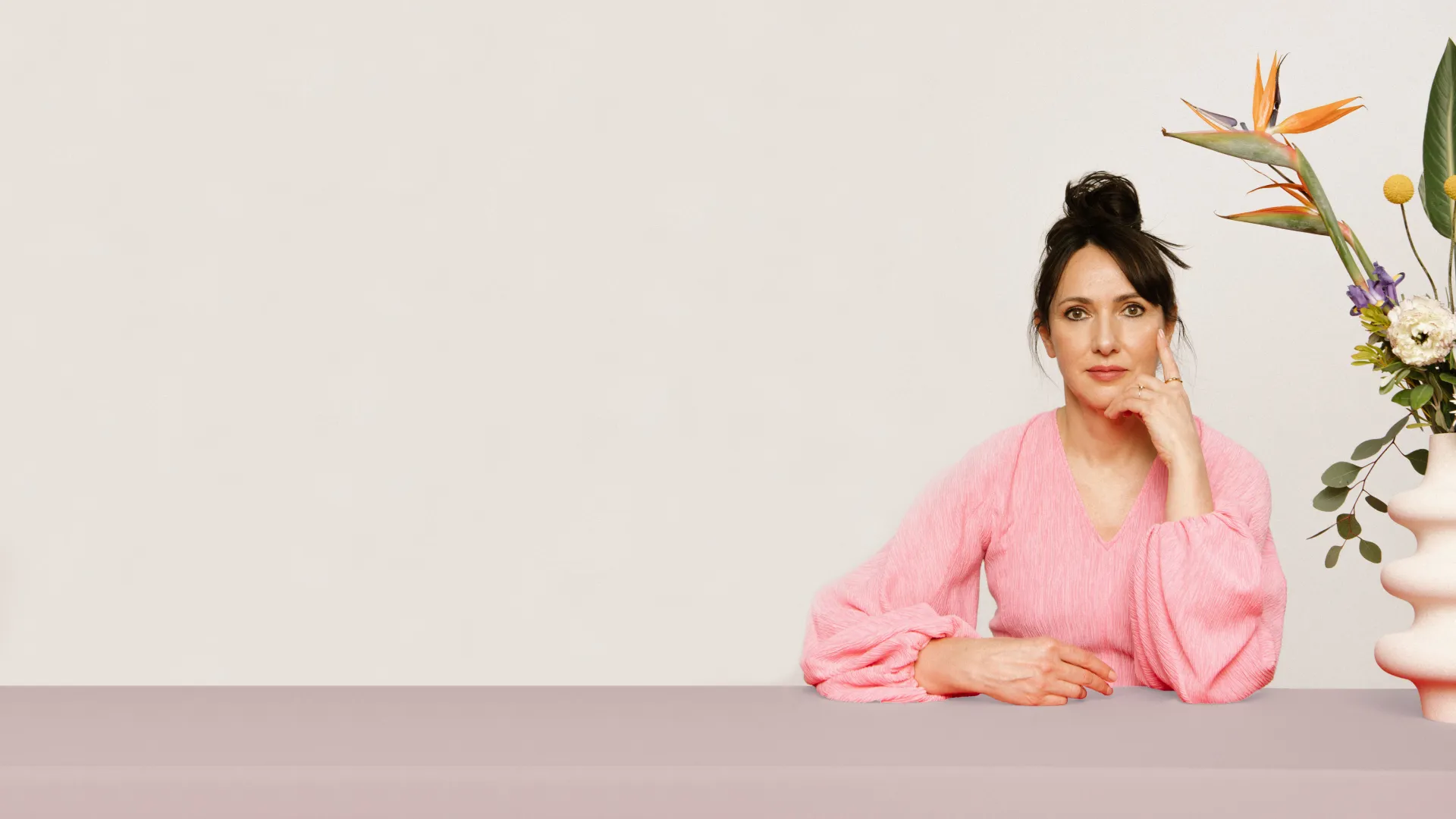 MEET OUR FOUNDER
VERDILAB is my personal contribution for the betterment of the health of our skin and our planet.
My dream was clear - I wanted to create 100% natural and non-toxic skincare that has a power to support immunity of the skin. To go beyond Clean Beauty offering cosmetics without any synthetics or irritants. Because I believe in the healing power of pure nature, and I want to share this power with you. If we know nature well, understand it intimately and use it properly, it can do miracles, changing our skin, our body, and our life for the better. That is why I would like to inspire You to re-think and revise Your approach to beauty. For the sake of Your health and Our environment. I'm Victoria, a 3rd generation medical doctor with over a decade of hands-on experience in the cosmetics industry.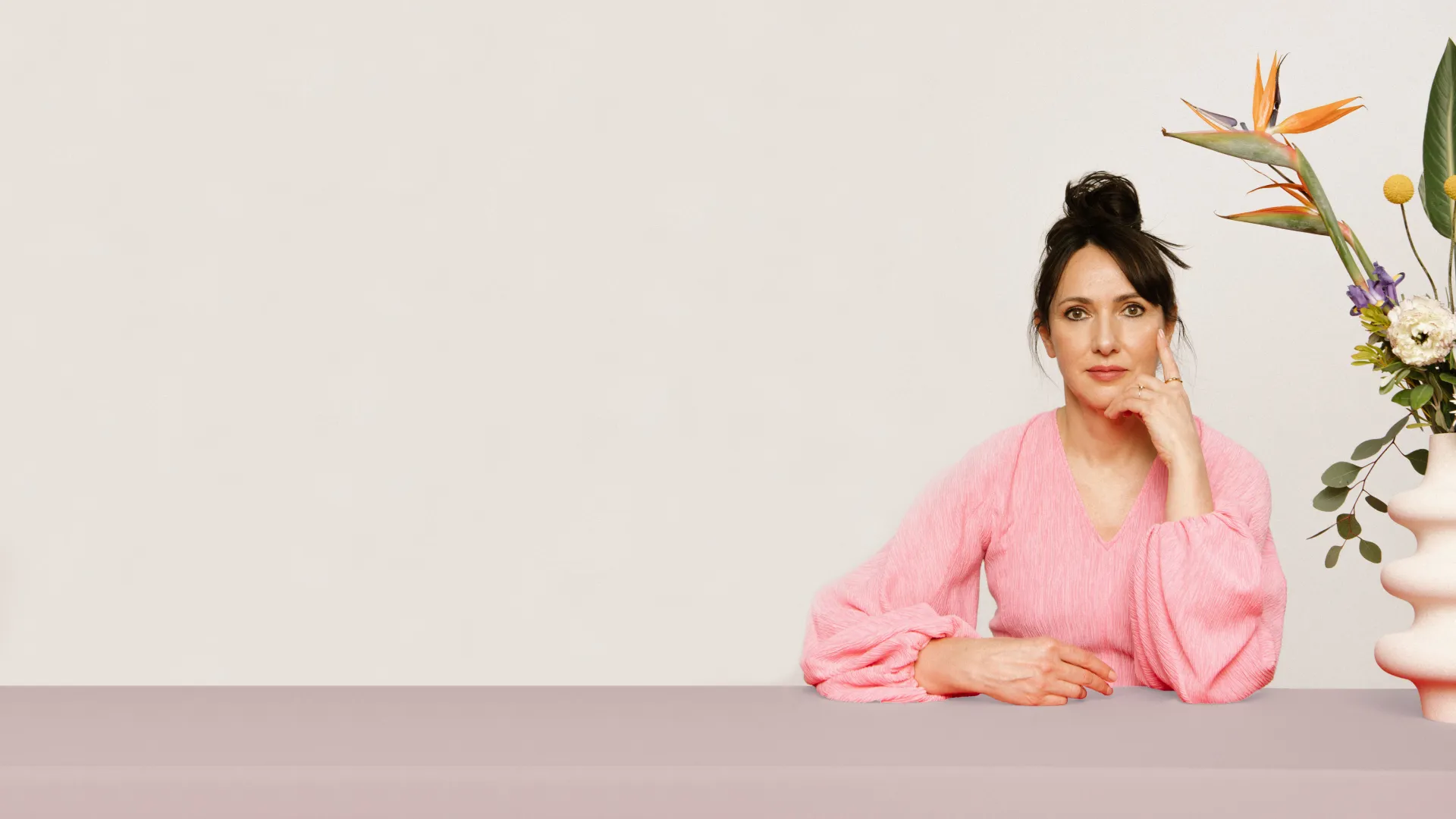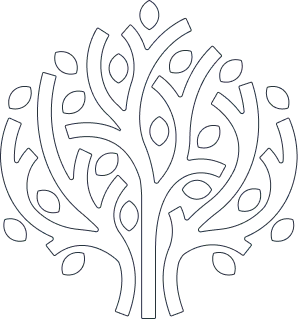 Join our club to get additional
benefits & exclusive offers
Everything we do is based on science, knowledge and passion - we are happy to share them with you to have the healthiest skin and life possible.
Your opinion is crucial for us, and we would like to give you a unique opportunity to directly influence what we create and implement.
NEWSLETTERS WITH SEASONAL PROMOTIONS
POSSIBILITY TO BE THE FIRST TO TEST OUR NOVELTIES FOR FREE AND SHARE YOUR FEEDBACK WITH US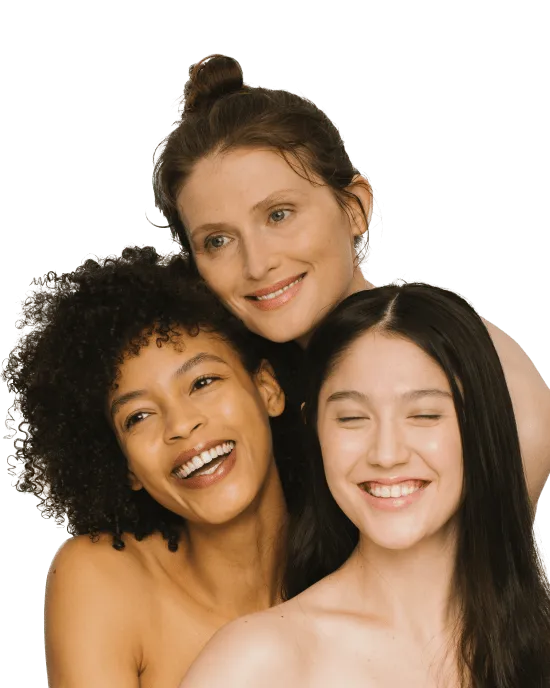 Full ingredients list
Ascophyllum Nodosum (Algae) Extract*
Propanediol
Hamamelis Virginiana (Witch Hazel) Leaf Water
Glycerin (Vegetable)
Aqua (Water)
Gluconolactone (Natural PHA)
Lactobacillus Ferment
Malus Domestica (Apple) Fruit Extract*
Pentylene Glycol
Salix Alba (White Willow) Bark Extract
Zinc PCA
Silica
Sclerotium Gum
Maris Aqua (Sea Water)
Vaccinium Myrtillus (Bilberry) Fruit Extract
Parfum (Fragrance Natural)
Cocos Nucifera (Coconut) Water
Sodium Levulinate
Sodium Hydroxide
Lecithin (non-GMO)
Sodium RNA
Saccharum Officinarum (Sugar Cane) Extract
Sodium Anisate
Sodium Hyaluronate
Bisabolol (Alpha)
Citrus Aurantium Dulcis (Orange) Fruit Extract
Citrus Limon (Lemon) Fruit Extract
Leuconostoc/Radish Root Ferment Filtrate
Phytic Acid (Natural)
Acer Saccharum (Sugar Maple) Extract
Glycyrrhiza Glabra (Licorice) Root Extract
Saccharide Isomerate (Marine)
Tocopherol (Vitamin E Vegetable)
* Organic. Contains 100% natural origin Fragrance