Dermo Protocol No. 3.0
Glowing Skin Activation
ULTIMATE LIGHTENING Vitamin C Eye Elixir
Dermo Protocol No. 3.0
Glowing Skin Activation
ULTIMATE LIGHTENING Vitamin C Eye Elixir
A luxurious, illuminating and anti-aging treatment created to support the ultra-demanding area around the eyes and effectively target fine lines and dark circles. It protects against oxidative stress, reinforcing skin barrier functions and promoting an immediately luminous and rejuvenated look.
Size: 15 ml
Key benefits
reduces signs of fatigue and promotes an even skin tone
reduces visibility of fine lines
lifts the eye contour and illuminates the skin
noticebly diminishes signs of aging
Is it right for me?
The area around the eyes is ultra-demanding and delicate, with signs of aging occurring there first. If you want the skin around your eyes to appear brighter and healthier, forget about fine lines and look rested and fresh every morning, this is a great product for you!
Formula facts
100% natural & natural origins and non-toxic
Powered by IMMUNATURNA - to provide scientifically proven strengthening of the natural immunity of the skin by boosting its regenerative and protective abilities
Extremely rich in 19 ultra-potent Marine and Botanical actives - standarized and ethically sourced
Superior effectiveness without overpromising - clinically tested and proven to work across people with sensitive skin
Highest purity, going beyond Clean Beauty standards - 0% parabens, phenoxyethanol, synthetic polymers, silicones, microplastics, mineral oils, alcohol, and other irritants & synthetics - see full black list
100% Vegan - Certified by Vegan Society

Cruelty Free - never tested on animals
High affinity to the skin, pH=5.0-5.5
Safe for sensitive skin
How to use
Apply morning and night to the area around the eyes.
You just need a small amount of elixir as this product is very efficient.
Gently massage using the techniques of our signature VERDILAB RESTED LOOK MASSAGE – watch how to use it
Wait until fully absorbed.
REVIEWS
What people say about us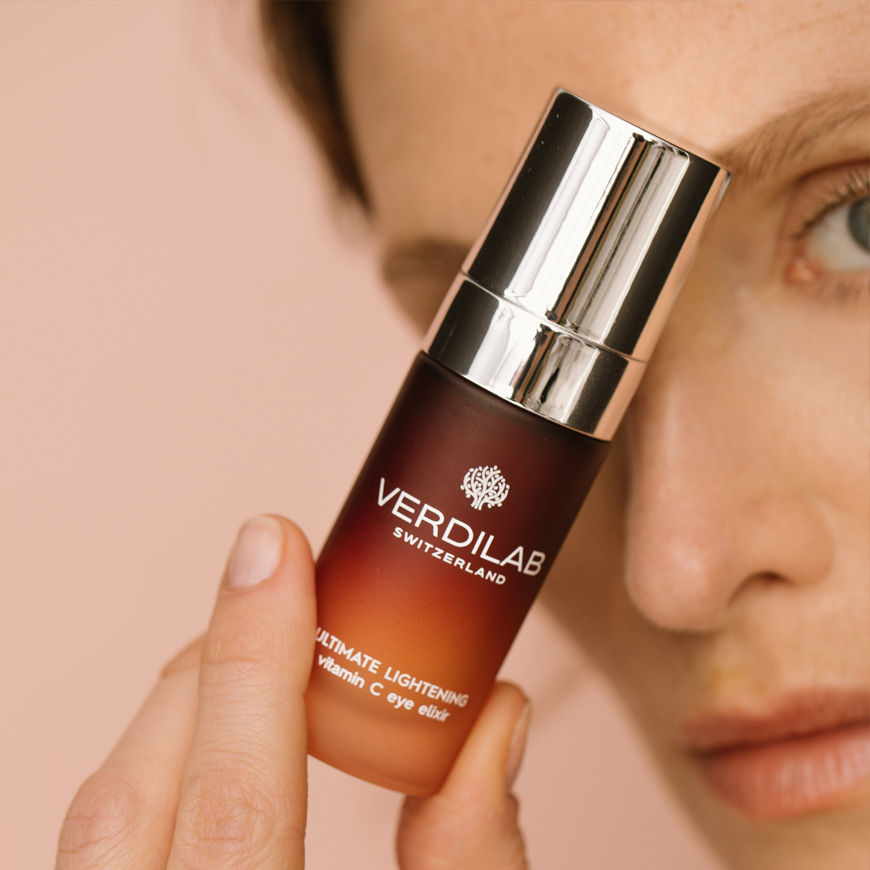 Luxuriously professional care for the delicate skin around your eyes.
All natural. Proven to work.
This elixir is ultra-light in texture, but rich in strong marine and botanical active substances and is quickly absorbed into the skin around the eyes, providing the highest level of daily care for even the most sensitive skin. Instantly illuminates and provides a naturally beautiful look to your eyes.
Its 100% natural formula is charged with 22 superior active ingredients.
An ultra-stable form of natural Vitamin C in conjunction with Saffron Stem Cells and Sea Fennel extract boosts anti-radical protection, instantly lifting the eye contours and combatting fine lines and crow's feet by stimulating collagen synthesis.
A unique multi-tasking blend of Caffeine, Green Tea extract and natural Probiotic helps to improve microcirculation, induces flash hydration and reduces signs of fatigue and puffiness.
Red & Green Micro Algae protects against pollution induced dehydration and oxidative stress, smooths the skin around eyes, promoting an even skin tone and a beautiful glow.
Star ingredients
All natural formula.
Natural Vitamin C
Rock Samphire (retinoid-like) extract
Chlorella Vulgaris (Green Micro-Algae)
Caffeine
Saffron Flower extract
Jania Rubens (Red Algae) extract
Natural α-Bisabolol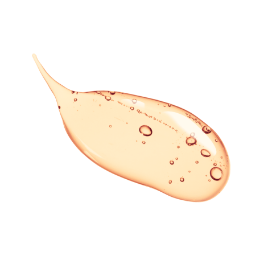 Natural Vitamin C
Since Vitamin C is a fragile and unstable ingredient that is easily oxidazed, we use its superior, ultra-stable form - Ascorbyl Glucoside. It is released into active Vitamin C as it penetrates into skin cells immediately after it is applied to the skin and activated by a specific enzyme present in the cell membrane. It has excellent, scientifically proven antioxidant properties and brightens the skin by inhibiting the synthesis of melanin, and promotes collagen synthesis combating the formation of wrinkles.
Key benefits
lightens discolourations and evens skin tone

protects against damage from free radicals, preventing premature skin aging

activates collagen synthesis, smoothing skin and reducing wrinkles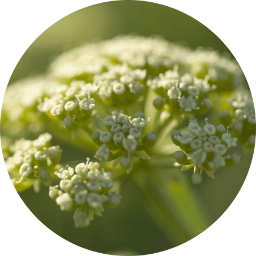 Rock Samphire (retinoid-like) extract
This is a unique costal plant known since antiquity for its richness in vitamin C and mineral salts. It mimics the action of a retinoid on the skin, providing powerful anti-wrinkle properties by stimulating the replication of keratinocytes by increasing Cellular Retinoic Acid Binding Protein. It increases epidermal thickness, decreases the depth of wrinkles, and all without the side effects typical of synthetic retinoids. It does not cause photosensitivity, skin dryness, inflammatory reactions, or irritation.
Key benefits
diminishes fine lines and wrinkles

anti-inflammatory

visibly smooths the skin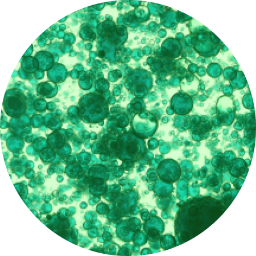 Chlorella Vulgaris (Green Micro-Algae)
One of the first micro algaes that existed on the Earth for 2 bilion years. Today Chlorella is classified as superfood due to its extremely high nutritional values. As it is exposed to hard oxidative stress conditions, it must synthesize compounds that allow protection and survival. That's why it contains up to 60% intracellular proteins, carbohydrates, lipids, vitamin C, β-carotenes and B vitamins (B1, B2, B6 and B12) and the highest concentration of chlorophyll among plants.
Key benefits
protects against UV radiation, prevents formation of wrinkles and sagging

stimulates collagen synthesis

rebalances skin microbiota and reduces redness resulting from inflammation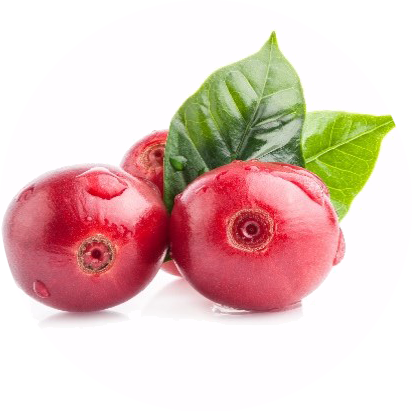 Caffeine
The natural caffeine we use comes from the Arabica coffee shrub. It acts as a vasocontrictor to the skin by tightening blood vessels, and it also has superior antioxidant activity, helping to reduce signs of photo-aging.
Key benefits
protects the skin against harmful free radicals

helps to diminish puffiness under the eyes

prevents premature aging of the skin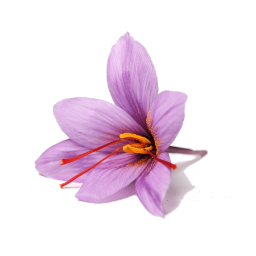 Saffron Flower extract
We use extract of Saffron Flower - the most expensive spice in the world - because of its excellent skin conditioning properties. It is a true high-tech ingredient. It provides perfect anti-aging properties to the skin through stimulation of collagen and proteoglycans synthesis. It provides superior antioxidant activity protecting epidermal cells from damaging free radicals.
Key benefits
provides skin firmness

improves skin density

protects skin from oxidative stress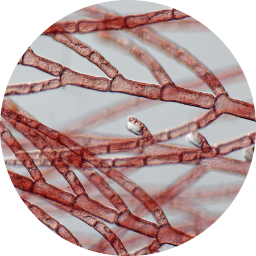 Jania Rubens (Red Algae) extract
This unique type of Red Algae is ultra-rich in vegetable taurine, a real star among ingredients due to its unique prorperties to stimulate the blood circulation as well as energize the skin. Scientific research shows it acts as a sort of flash hydrator, protecting against pollution induced dehydration, and it also stimulates collagen synthesis for an anti-fatigue effect.
Key benefits
diminishes wrinkles

reduces visibility of bags and shadows under the eyes

hydrates the skin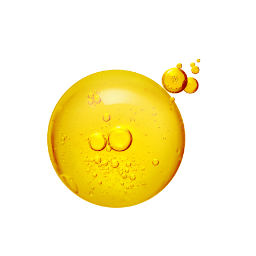 Natural α-Bisabolol
Our alpha-Bisabolol is sustainably sourced from Candeia tree oil. It is up to two times more effective than synthetic bisabolol. It brings powerful soothing effects by inhibiting pro-inflammatory mediators, especially to sensitive skin, and it also reduces UV-induced skin redness.
Key benefits
reduces skin irritations

visibly soothes the skin

minimizes redness
100%
Scientifically proven results
0%
Animal derived ingredients
Microplastics, nano-plastics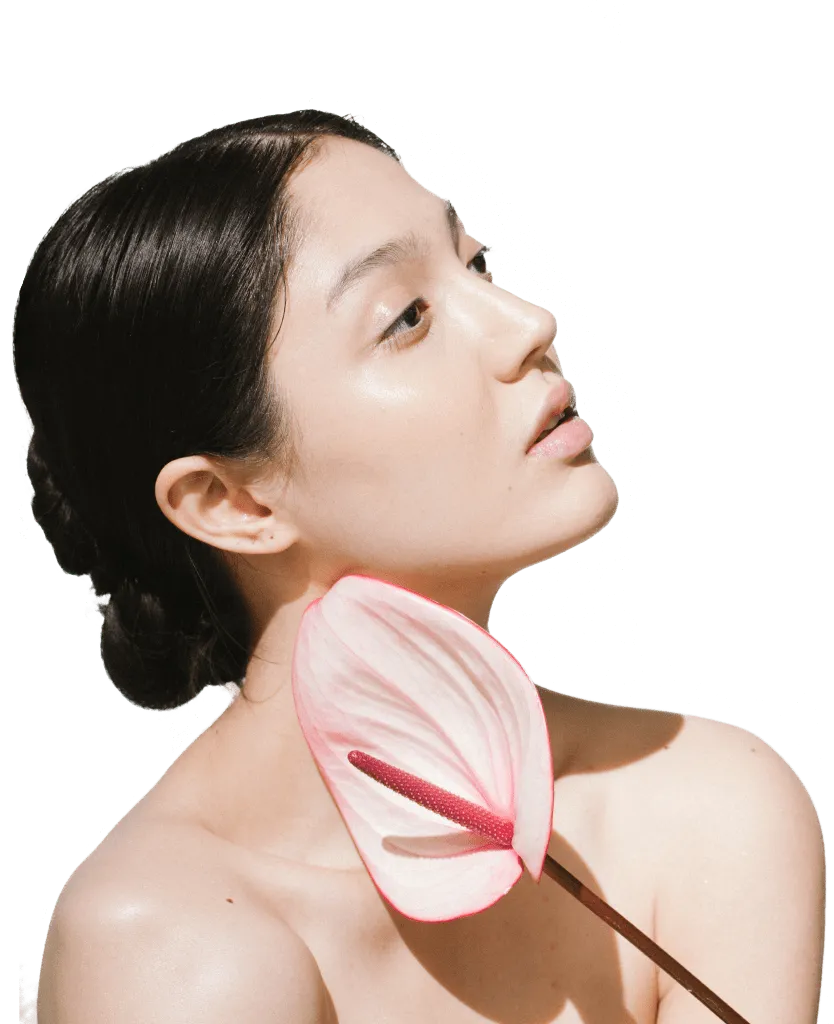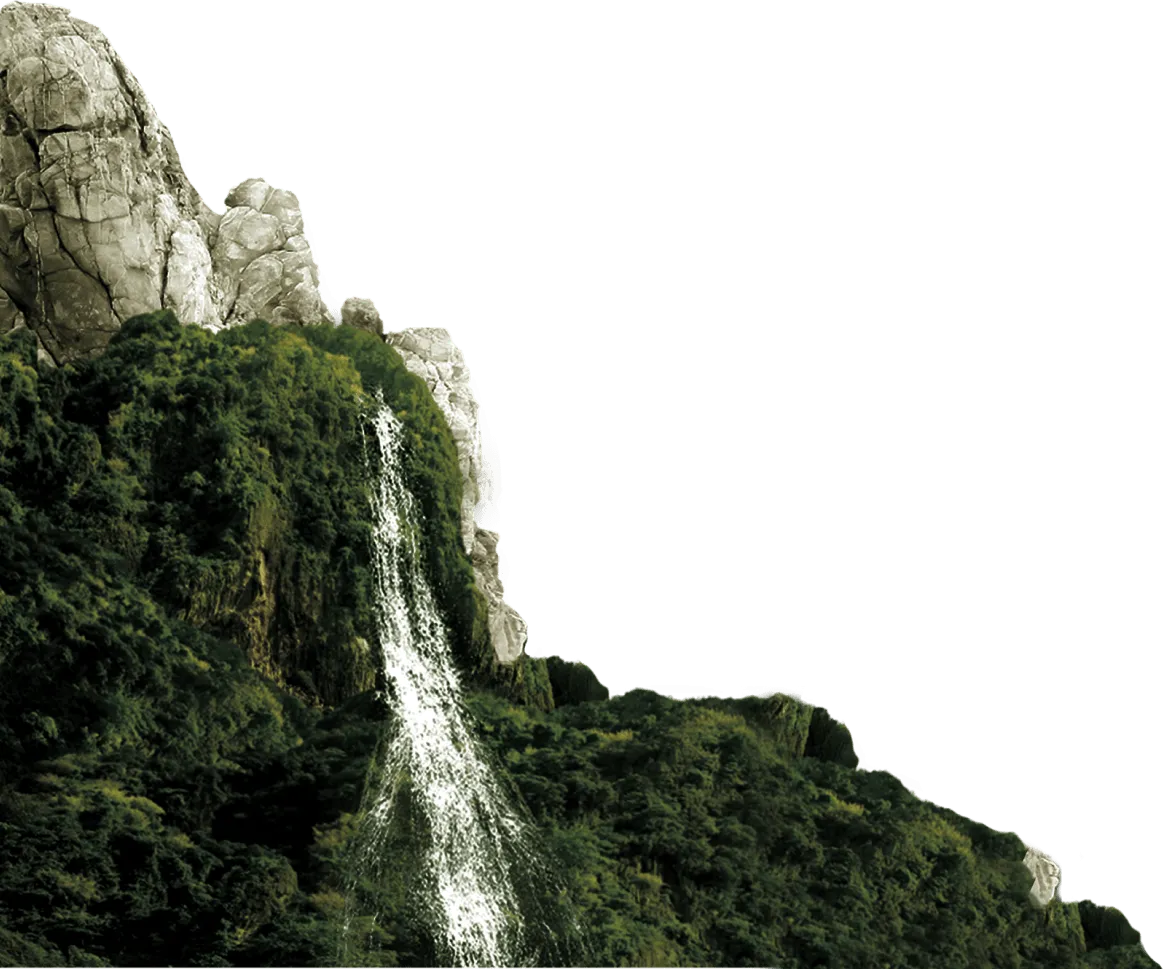 THE NEXT LEVEL OF CLEAN BEAUTY
Verdilab Clean
Beauty rules
THE NEXT LEVEL OF CLEAN BEAUTY
Verdilab Clean
Beauty rules
THE NEXT LEVEL OF CLEAN BEAUTY
Verdilab Clean
Beauty rules
For the health of your skin and the planet
Clean beauty is broken. It has become a meaningless term, and we want to change that. This is why we decided to go beyond beauty industry regulations, creating our own ultra-restrictive Verdilab Clean Beauty Rules. They set the foundation for our 100% natural formulas that contain ethically and sustainably sourced ingredients. We do not use animal derivatives. We never test on animals. We have banned 50 groups of synthetic and toxic compounds, including parabens, phenoxyethanol, synthetic polymers, silicones, sulphates, phtalates, acrylates, mineral oils, synthetic fragrances, preservatives, colorants, and others -
see the full blacklist.
This is why our products are safe even for the most sensitive skin.
NATURAL & NATURAL ORIGIN FORMULAS
VEGAN
CRUELTY FREE
SAFE FOR SENSITIVE SKIN
Having a positive impact on the environment
To save the Earth, being sustainable is no longer optional. This is part of our philosophy and is infused in every decision we make. This is why we use only natural, 100% biodegradable ingredients and fully recyclable packaging.
Our Ingredients
100% ethically and sustainably sourced
100% natural & natural origins
100% biodegradable
100% vegan
Our Jars and Bottles
100% made of glass, partly from recycled glass
100% recyclable
protected with 100% recyclable aluminium sealing foil
Our Carton boxes, leaflets & shipping cases
100% recyclable
FSC certified – from responsibly managed forests that provides environmental, social and economic benefits
Our free samples packed into
100% glass jars, partly made of recycled glass
sachets made of 100% recyclable eco-foil
Our Decorations
Eco-friendly
Created using water-based inks
Approved by REACH (the EU regulation adopted to improve the protection of human health and the environment against the dangers of chemicals)
Our accessories
100% recyclable
made of PETG & PP Eco-certified

Let's recycle!
Did you know that the word sustainability came from the Latin 'sustinere', which means 'to hold'? So the key to sustainability is to recycle and reuse. Please read our suggestions on how to recycle or reuse these packaging components. We believe that sustainability is a collaborative project in which everyone needs to participate!
CONTAINER
Made of 100% recyclable and partly recycled glass.
PUMP
Made of 100% recyclable PP (Ecocert certified).
CAP
Made of 100% recyclable PETG
CARTON BOX
Made of 100% recycable, FSC-certified paper from responsibly managed forests that provide environmental, social and economic benefits
To Support The Natural Immunity of Your Skin
Our cutting-edge, patent-pending Signature Complex, based on 50 years of scientific research, is at the heart of VerdiLab cosmetics. It is the first fully natural proprietary composition that boosts the immune capabilities of the skin. Powered by the unique properties of natural RNA, it combines synergistically working natural compounds with a biomimetic transdermal delivery system. Engineered to bring a new level of effectiveness to skincare.
ACCELERATES SKIN'S INNATE ABILITIES TO REPAIR DAMAGED CELLS
BOOSTS SKIN'S REGENERATION CAPABILITIES
ACTIVATES SKIN'S NATURAL DEFENSES AGAINST EXTERNAL AGRESSORS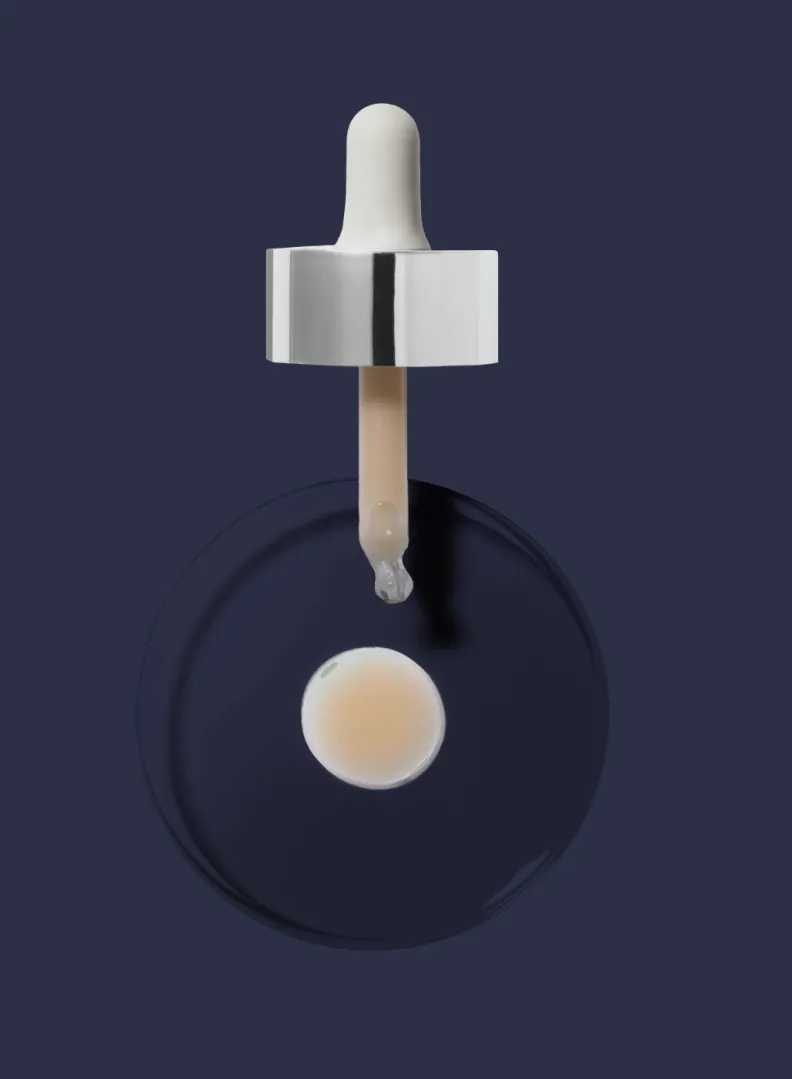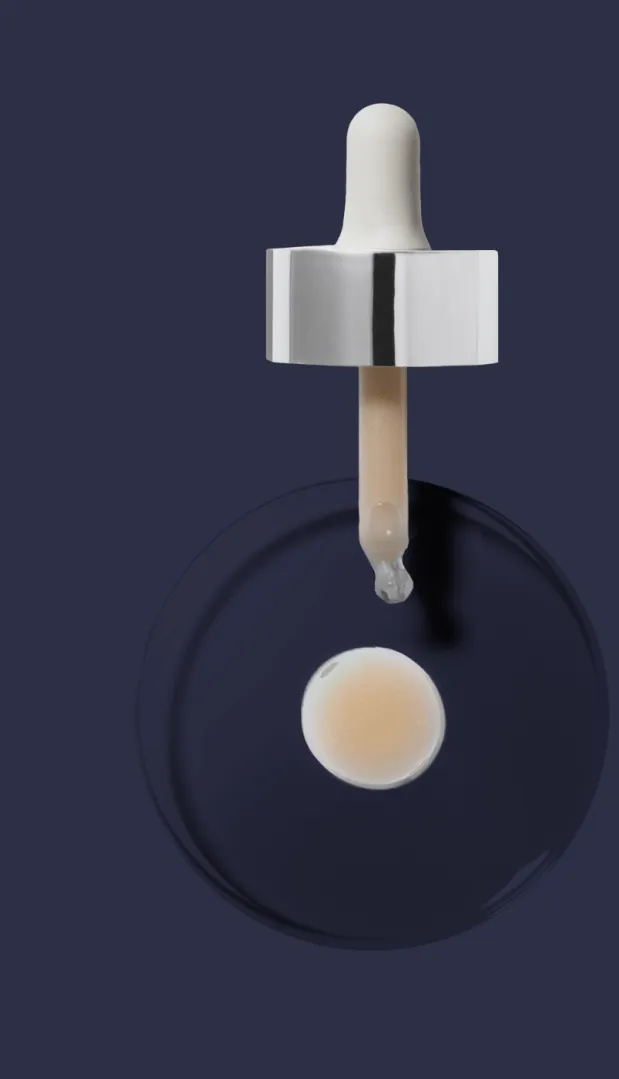 Clinical
Study Results
You don't have to take our word for it. Discover the real results that our cosmetics provide confirmed by clinical trials on subjects with sensitive skin immediately after use as well as after just 4 weeks of use! Confirmed results include perfect care of the area around the eyes including skin smoothing and moisturization, improvement of elasticity, diminished wrinkles and illuminated skin.
illuminates the skin around the eyes
moisturizes and smooths the skin around the eyes
provides a healthy and beautiful glow
brightens shadows around the eyes
reduces signs of fatigue and provides a rejuvenated look
improves skin tension and elasticity, leaving the eye contour area with a refreshed appearance, and promotes even skin tone
lightening of the skin around the eyes
up to 26%**
smoothing of wrinkles
up to 23%**
improvement in skin elasticity
up to 36%**
* clinical assessment by subjects aged 25-60 ** clinical study after 28 days of use product for controlled results
Our tips
How to use in
your beauty routine?
Step 1
Cleanser
Bring all natural cleansing to your daily routine to eliminate all impurities, make up and pollution from your skin without irritating or over-drying. It is an essential and integral part of your daily regimen that prepares your skin to absorb beneficial actives.
Shop Natural Cleansers
Step 2
ULTIMATE LIGHTENING Vitamin C Eye Elixir
Recharge your complexion just in 60 seconds with the 100% natural superpower botanical actives in our SERUM - just few drops of such this potent booster will make magic on your face.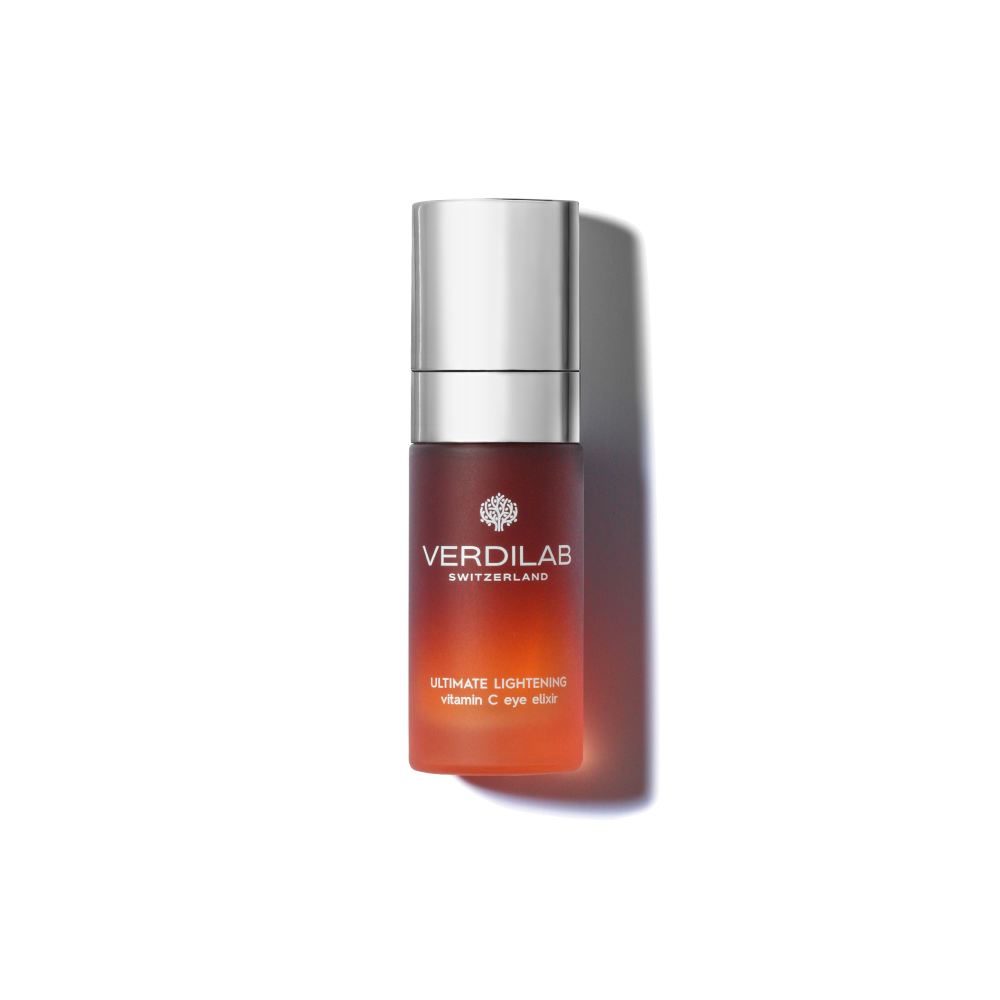 Step 3
Moisturizer (cream)
As a main step in your daily care, use all-natural moisturizer (cream). It will keep your skin looking hydrated, smooth and healthy all day.
Shop Moisturizers (creams)
Step 4
Face Mask
Applying an overnight mask should be the last (but not the least!) step in your daily care routine. Applied several times a week - or even every day if you prefer - together with massage techniques, it will visibly regenerate your skin, relieving signs of fatigue and providing lasting relief! Used as a beautifying shot during the day or before a party, the mask will infuse your skin with a strong cocktail of extremely beneficial actives, leaving your skin radiating with natural beauty.
SHOP MASKS
DISCOVER MORE
Recommended Products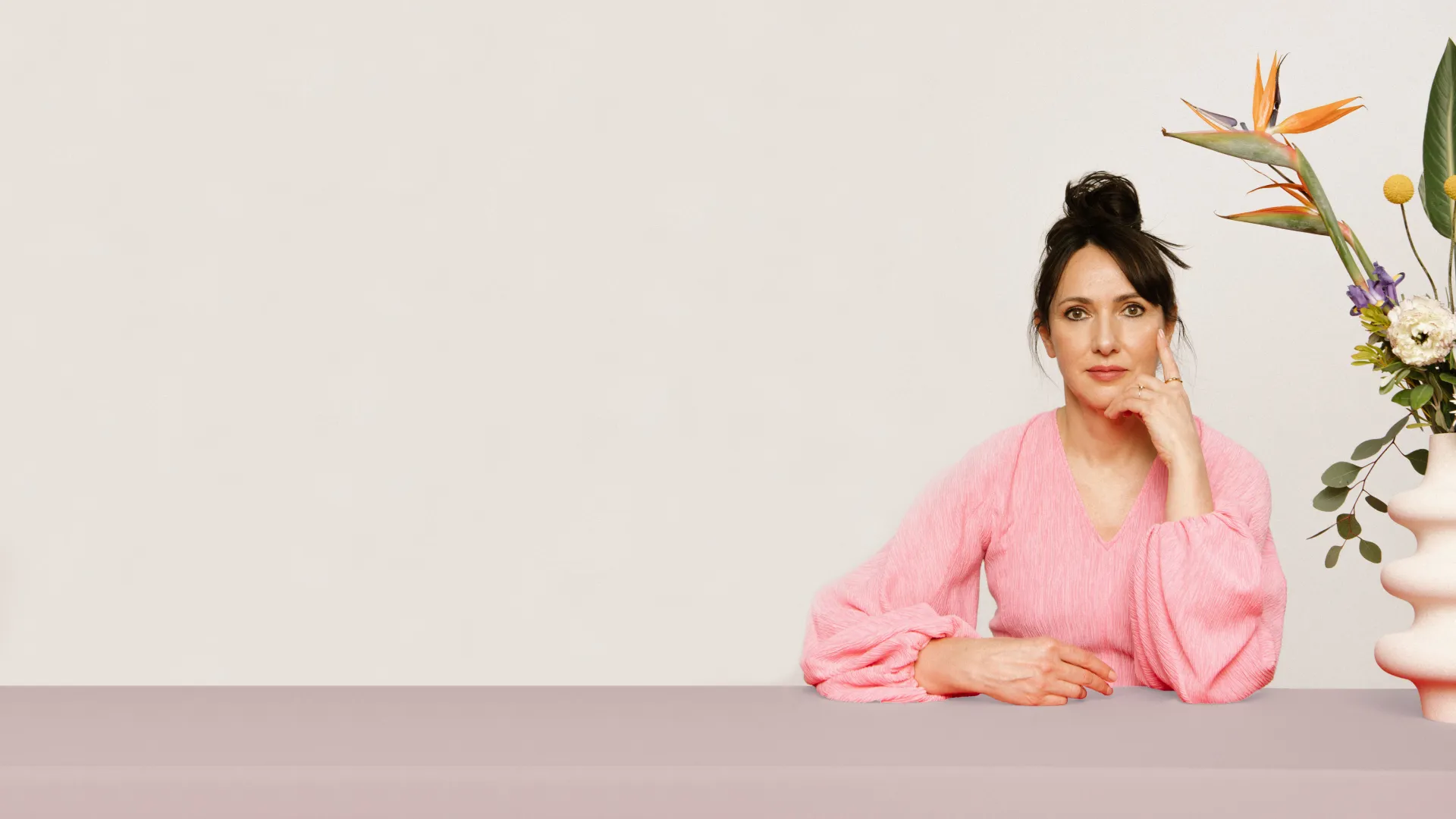 MEET OUR FOUNDER
VERDILAB is my personal contribution for the betterment of the health of our skin and our planet.
My dream was clear - I wanted to create 100% natural and non-toxic skincare that has a power to support immunity of the skin. To go beyond Clean Beauty offering cosmetics without any synthetics or irritants. Because I believe in the healing power of pure nature, and I want to share this power with you. If we know nature well, understand it intimately and use it properly, it can do miracles, changing our skin, our body, and our life for the better. That is why I would like to inspire You to re-think and revise Your approach to beauty. For the sake of Your health and Our environment. I'm Victoria, a 3rd generation medical doctor with over a decade of hands-on experience in the cosmetics industry.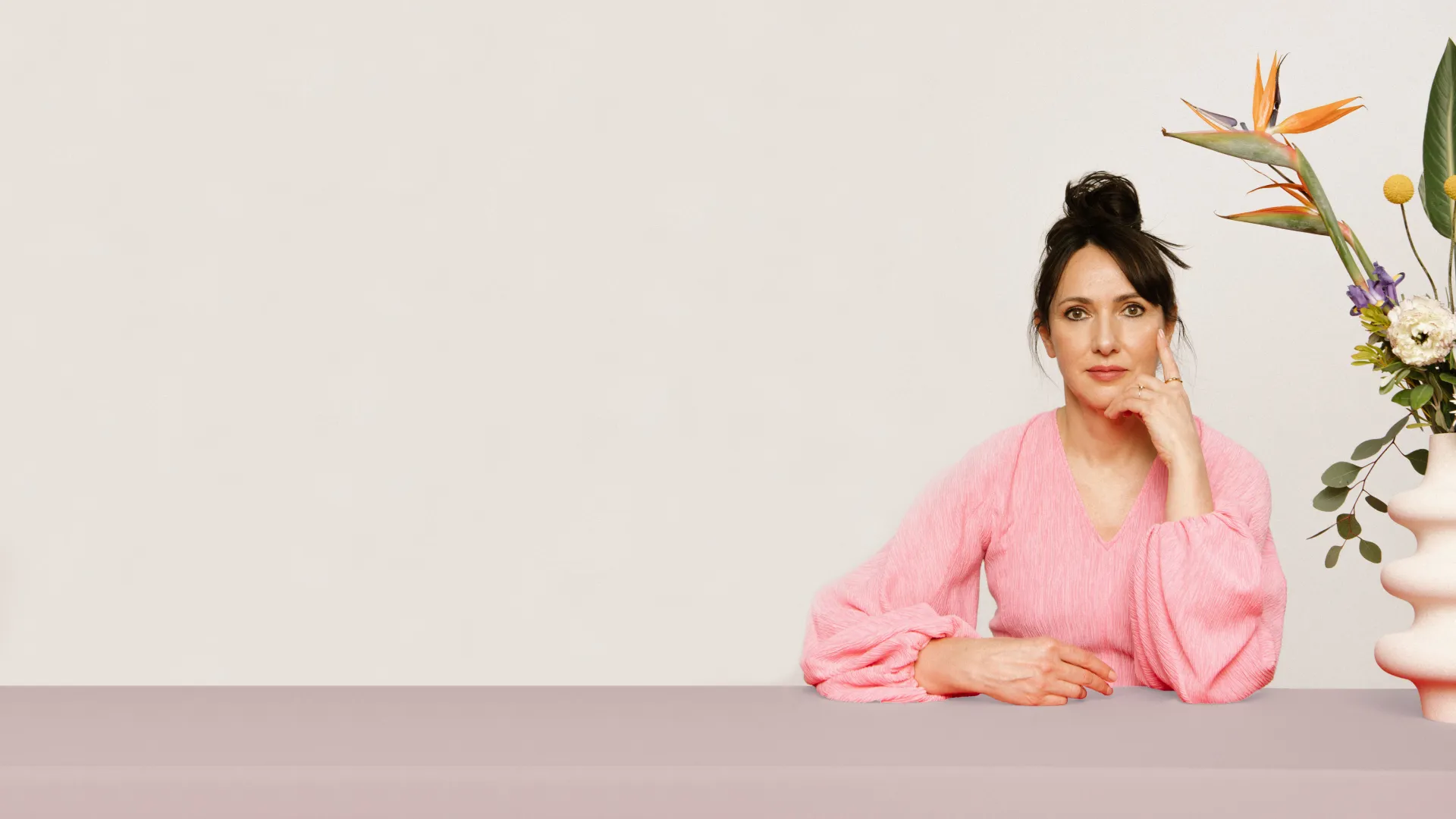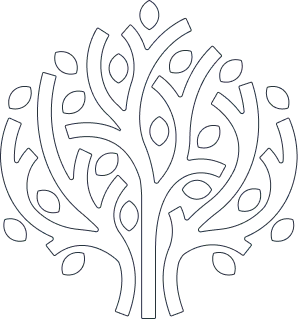 Join our club to get additional
benefits & exclusive offers
Everything we do is based on science, knowledge and passion - we are happy to share them with you to have the healthiest skin and life possible.
Your opinion is crucial for us, and we would like to give you a unique opportunity to directly influence what we create and implement.
NEWSLETTERS WITH SEASONAL PROMOTIONS
POSSIBILITY TO BE THE FIRST TO TEST OUR NOVELTIES FOR FREE AND SHARE YOUR FEEDBACK WITH US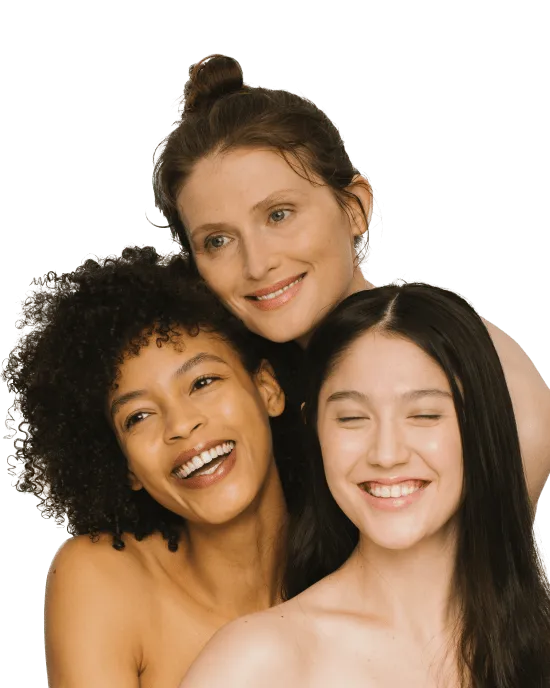 Full ingredients list
Ascophyllum Nodosum (Algae) Extract*
Malus Domestica (Apple) Fruit Extract*
Glycerin (Vegetable)
Aqua (Water)
Pentylene Glycol
Coco-Caprylate/Caprate
Glycine Soja (non-GMO) Seed Extract
Ascorbyl Glucoside (Natural Vitamin C)
Caprylic/Capric Triglyceride
Maris Aqua (Sea Water)
Sodium Levulinate
Xanthan Gum
Sodium Stearoyl Glutamate
Lecithin (non-GMO)
Sodium Anisate
Camellia Sinensis (Green Tea) Leaf Extract
Lactobacillus Ferment Lysate Filtrate
Punica Granatum (Pomegranate) Extract
Sodium RNA
Hydrogenated Vegetable Oil
Bisabolol (Alpha)
Sodium Hyaluronate
Tocopherol (Vitamin E Vegetable)
Helianthus Annuus (Sunflower) Seed Oil*
Lactobacillus Ferment
Ananas Sativus (Pineapple) Fruit Extract
Carica Papaya (Papaya) Fruit Extract
Mangifera Indica (Mango) Fruit Extract
Phenethyl Alcohol
Crithmum Maritimum (Rock Samphire) Extract
Caffeine
Chlorella Vulgaris (Green Algae) Extract
Alteromonas Ferment Extract (Marine)
Crocus Sativus (Saffron) Flower Extract
Sodium Carrageenan (Marine)
Jania Rubens (Red Algae) Extract
Saccharide Isomerate (Marine)
Sodium Hydroxide
* Organic. Does not contain fragrance