Dermo Protocol No. 5.0
Anti-Aging Care and Radiant Complexion
LIFT & GLOW Rose Serum
Dermo Protocol No. 5.0
Anti-Aging Care and Radiant Complexion
LIFT & GLOW Rose Serum
This supremely effective serum, ultra charged with naural actives, is dedicated to dull and mature skin with reduced elasticity and fine lines. It recovers brightness, instantly revitalizes and lifts your skin, recapturing its natural ability to self-repair and promoting its healthy look.
Size: 30 ml
Key benefits
instant lifting and skin glow
wrinkles reduction
skin hydration and energyzing
elasticity improvement
Is it right for me?
If, as you greet your morning, the last thing you want to think about is walking around with tired and grey skin, this is your go-to product! Recharge your complexion just in 60 seconds with the 100% natural superpower botanical and mineral actives that lift the skin and infuse it with radiance.
Formula facts
100% natural & natural origins and non-toxic
Powered by IMMUNATURNA - to provide scientifically proven strengthening of the natural immunity of the skin by boosting its regenerative and protective abilities
Extremely rich in 25 ultra-potent Marine and Botanical actives - standarized and ethically sourced
Superior effectiveness without overpromising - clinically tested and proven to work across people with sensitive skin
Highest purity, going beyond Clean Beauty standards - 0% parabens, phenoxyethanol, synthetic polymers, silicones, microplastics, mineral oils, alcohol, and other irritants & synthetics - see full black list
100% Vegan - Certified by Vegan Society

Cruelty Free - never tested on animals
High affinity to the skin, pH=5.0-5.5
Safe for sensitive skin
How to use
Shake before use.
Apply day and night onto a cleansed face and neck in gentle upward motions.
You can also safely use our serum around the eyes as it opthamalogically tested and approved.
Wait until fully absorbed.
Continue with your favorite moisturizer.
REVIEWS
What people say about us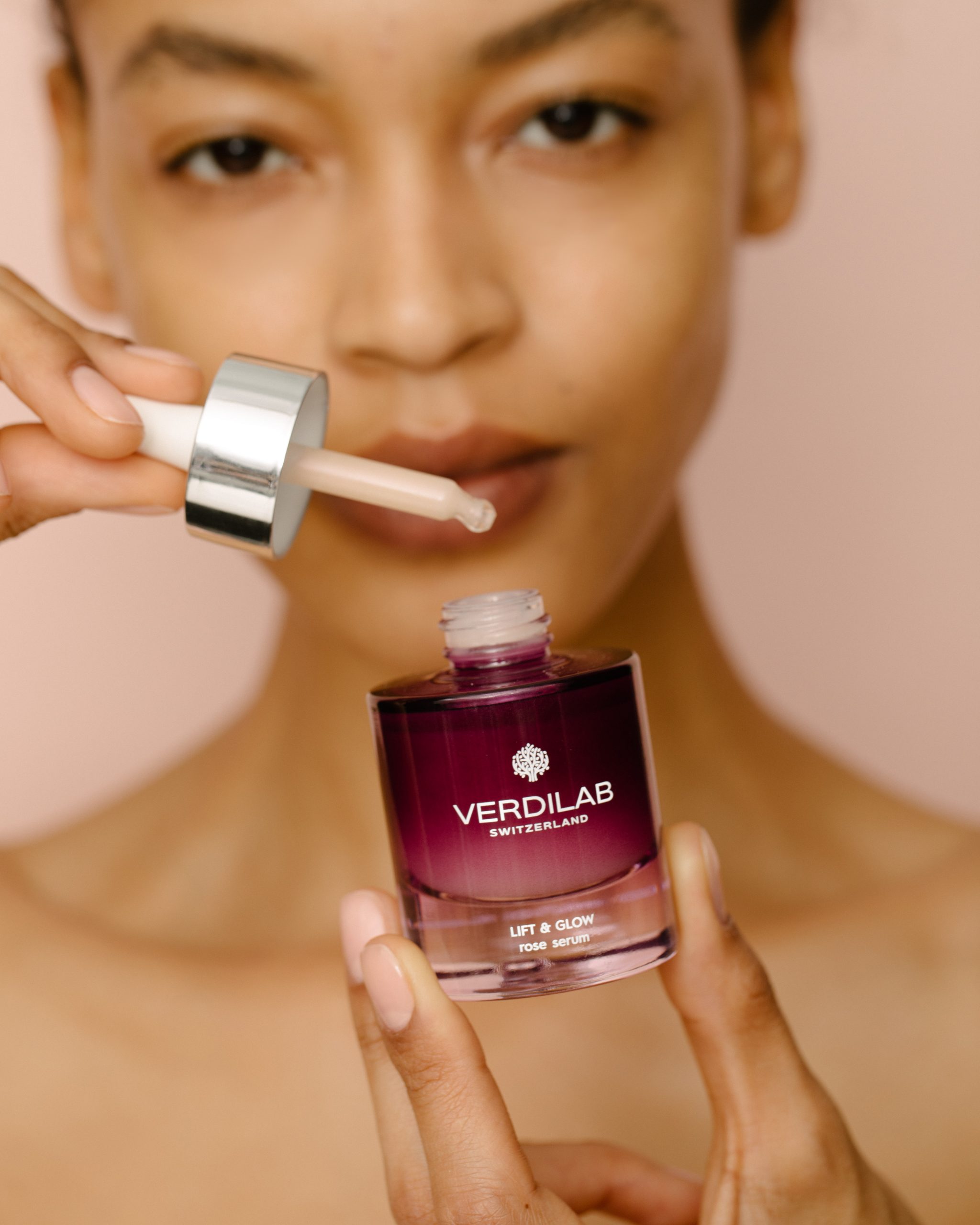 Your superior skin lifting and healthy radiance therapy.
All natural. Proven to work.
This luxuriously light-weight formula is extremely rich in 19 active ingredients and moves your senses with its captivating scent of natural rose petals, instantly absorbing into the skin, gently tightening and plumping it, providing healthy and natural glow.
A unique combination of an extremely precious extract of fresh Provence Rose petals and oil & flower water from Blush Damask Rose, which, thanks to the high concentration of potent phytomolecules – polyphenols and amino acids, effectively boots skin regeneration, reducing the visible signs of skin fatigue for a radiant and rested look.
A natural, highest purity molecule of Resveratrol, obtained from Japanese Knotweed, protects the skin from premature aging due to its strong antioxidant properties. This effect is enhanced with Natural Sea Caviar obtained in the process of marine biotechnological from cultivated Macro-Algae, which helps protect cells against free radicals thanks to immediate antioxidant effectiveness.
The unique composition of polysaccharides obtained in an ecological and chemical-free process from the fruit of Caesalpinia spinosa, a South American shrub called "Incas green gold " and the cells walls of Red Algae, is a natural barrier against harmful external agressors, ensuring an immediate lifting and smoothing effect of the skin.
Semphira oil, sourced from Rock Samphire, a coastal plant with excellent retinol-like activity, has superior anti-wrinkle and lifting effects very similar to those provided by retinol, but without any negative side effects.
Star ingredients
All natural formula.
Provence Rose Flower extract
Blush Damask Rose oil and Flower water
Rock Samphire (retinoid-like) extract
Resveratrol
Tara Tree Fruit Exrtact
Undaria Pinnatifida Extract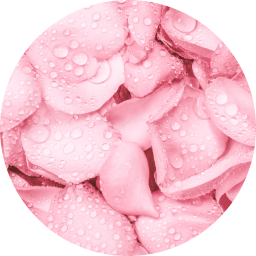 Provence Rose Flower extract
This luxurious ingredient comes from fresh petals of iconic Provence Rose (Rosa Centifolia) flowers from South of France, harvested by hand only in May to respect nature's ability to regenerate and avoid damage, picking the flowers at their optimal composition. We use its bio-functional, 100% nature-derived extract to provide the best quality phyto-molecules, maintaining the highest standards of sustainable development.
Key benefits
brings skin brightening and luminosity

protects skin's microbiome from sun damage

induces skin self-repair abilities

Blush Damask Rose oil and Flower water
This exceptionally precious, natural ingredients derived from fresh and sustainably harvested rose petals have the power to improve the complexion and protect our skin, which is exposed to the harsh environment. By activating the skin's sensory receptor responsible for cutaneous anti-stress, they regulate cellular metabolism to counteract stress-induced damage.
Key benefits
protects against stress-induced cellular damages

reduces visibility of dark spots and illuminates skin complexion

reduces the visible signs of stress and skin fatigue for a more rested and relaxed appearance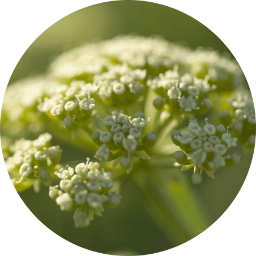 Rock Samphire (retinoid-like) extract
This is a unique costal plant known since antiquity for its richness in vitamin C and mineral salts. It mimics the action of a retinoid on the skin, providing powerful anti-wrinkle properties by stimulating the replication of keratinocytes by increasing Cellular Retinoic Acid Binding Protein. It increases epidermal thickness, decreases the depth of wrinkles, and all without the side effects typical of synthetic retinoids. It does not cause photosensitivity, skin dryness, inflammatory reactions, or irritation.
Key benefits
diminishes fine lines and wrinkles

anti-inflammatory

visibly smooths the skin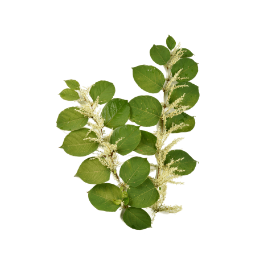 Resveratrol
Our high purity grade natural Trans-resveratrol is sustainably sourced from Japanese Knotweed Root extract. These polyphenol molecules are much better utilized by the body than regular Resveratrol coming from the red grapes, so we believe it is a much more valuable ingredient that provides the skin with scientifically proven anti-oxidant and anti-aging properties.
Key benefits
ultra-strong anti-oxidant activity

supports healthy microbiome

anti-aging and skin lightening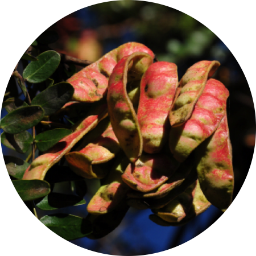 Tara Tree Fruit Exrtact
This small tree of South America origin is also called the "green gold of the Incas". It has extreme tolerance towards dry climate and has been used for centures in traditional medicine to treat inflammation. It is ultra-rich in galactomannans obtained through a water exctraction method which create a dense "second skin" -a natural meshwork on the skin that forms a natural barrier against environmental toxins.
Key benefits
immediately tightens the skin

smooths wrinkles

prevents water loss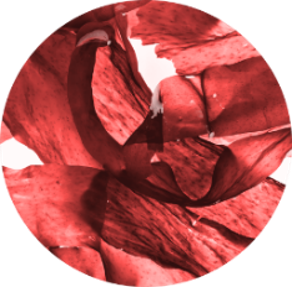 Undaria Pinnatifida Extract
This rare Marine active ingredient is obtained by unique biotechnology from macroalgae cells - gametophytes - extremely fragile in the natural oceanic environment. It has a scientifically proven, very strong anti-oxidant and skin detoxifying efficacy.
Key benefits
protects skin against damaging free radicals

combats the signs of premature skin aging

boosts the skin's energetic yield
100%
Scientifically proven results
0%
Animal derived ingredients
Microplastics, nano-plastics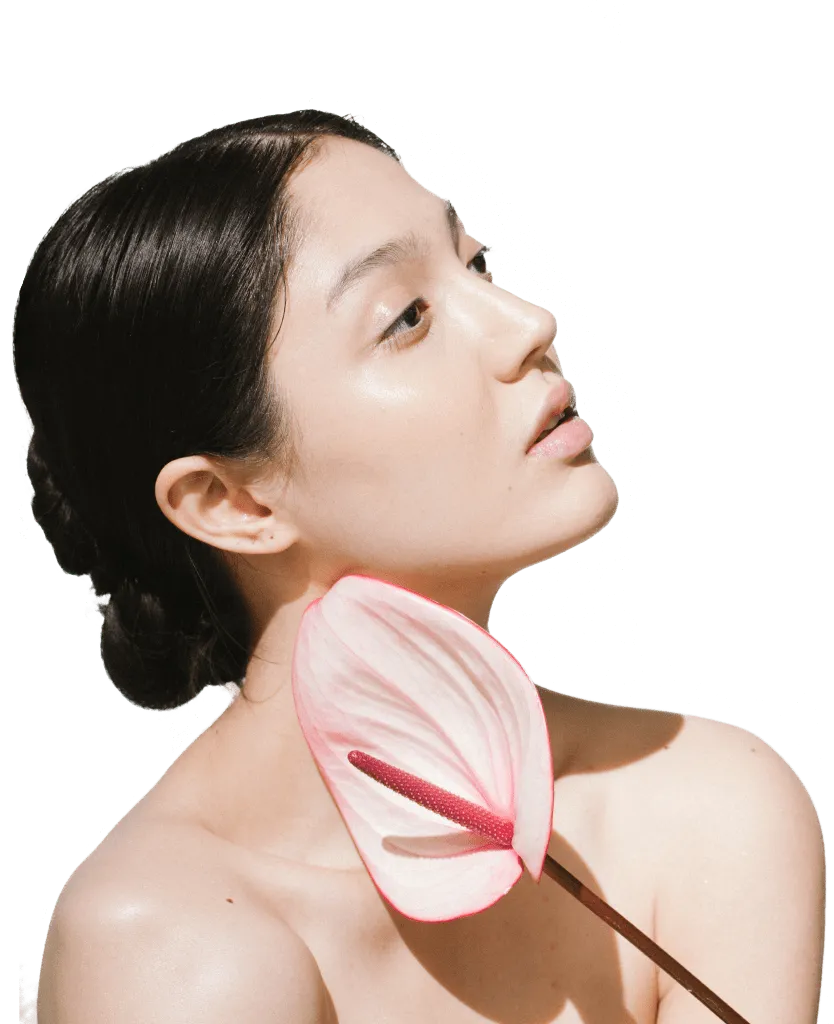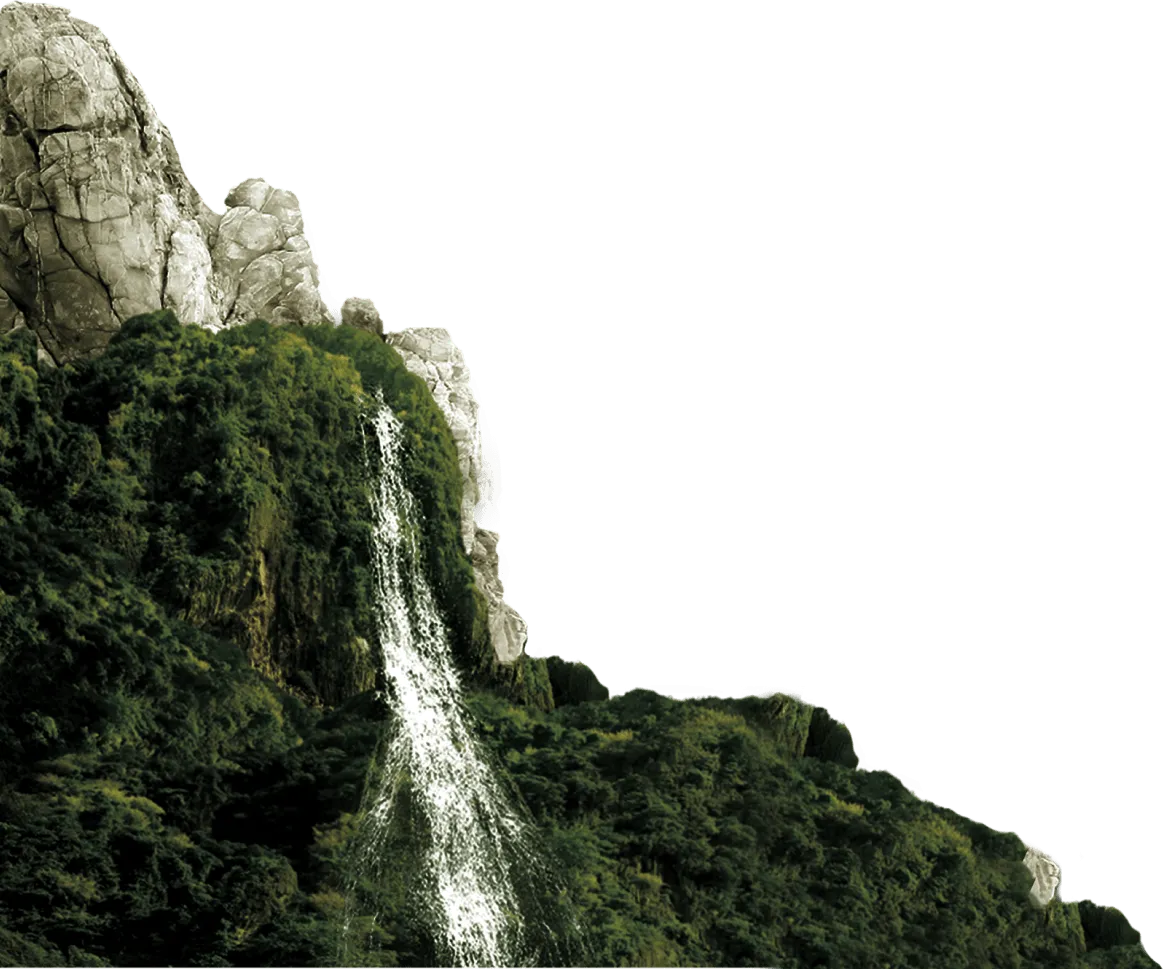 THE NEXT LEVEL OF CLEAN BEAUTY
Verdilab Clean
Beauty rules
THE NEXT LEVEL OF CLEAN BEAUTY
Verdilab Clean
Beauty rules
THE NEXT LEVEL OF CLEAN BEAUTY
Verdilab Clean
Beauty rules
For the health of your skin and the planet
Clean beauty is broken. It has become a meaningless term, and we want to change that. This is why we decided to go beyond beauty industry regulations, creating our own ultra-restrictive Verdilab Clean Beauty Rules. They set the foundation for our 100% natural formulas that contain ethically and sustainably sourced ingredients. We do not use animal derivatives. We never test on animals. We have banned 50 groups of synthetic and toxic compounds, including parabens, phenoxyethanol, synthetic polymers, silicones, sulphates, phtalates, acrylates, mineral oils, synthetic fragrances, preservatives, colorants, and others -
see the full blacklist.
This is why our products are safe even for the most sensitive skin.
NATURAL & NATURAL ORIGIN FORMULAS
VEGAN
CRUELTY FREE
SAFE FOR SENSITIVE SKIN
Having a positive impact on the environment
To save the Earth, being sustainable is no longer optional. This is part of our philosophy and is infused in every decision we make. This is why we use only natural, 100% biodegradable ingredients and fully recyclable packaging.
Our Ingredients
100% ethically and sustainably sourced
100% natural & natural origins
100% biodegradable
100% vegan
Our Jars and Bottles
100% made of glass, partly from recycled glass
100% recyclable
protected with 100% recyclable aluminium sealing foil
Our Carton boxes, leaflets & shipping cases
100% recyclable
FSC certified – from responsibly managed forests that provides environmental, social and economic benefits
Our free samples packed into
100% glass jars, partly made of recycled glass
sachets made of 100% recyclable eco-foil
Our Decorations
Eco-friendly
Created using water-based inks
Approved by REACH (the EU regulation adopted to improve the protection of human health and the environment against the dangers of chemicals)
Our accessories
100% recyclable
made of PETG & PP Eco-certified

Let's recycle!
Did you know that the word sustainability came from the Latin 'sustinere', which means 'to hold'? So the key to sustainability is to recycle and reuse. Please read our suggestions on how to recycle or reuse these packaging components. We believe that sustainability is a collaborative project in which everyone needs to participate!
CONTAINER & PIPETTE
Made of 100% recyclable and partly recycled glass.
TEAT
Made of 100% recyclable nitrile (rubber)
DROPPER PARTS (COLLAR & WIPER)
Made of 100% recyclable PP and PETG
CARTON BOX
Made of 100% recycable, FSC-certified paper from responsibly managed forests that provide environmental, social and economic benefits
To Support The Natural Immunity of Your Skin
Our cutting-edge, patent-pending Signature Complex, based on 50 years of scientific research, is at the heart of VerdiLab cosmetics. It is the first fully natural proprietary composition that boosts the immune capabilities of the skin. Powered by the unique properties of natural RNA, it combines synergistically working natural compounds with a biomimetic transdermal delivery system. Engineered to bring a new level of effectiveness to skincare.
ACCELERATES SKIN'S INNATE ABILITIES TO REPAIR DAMAGED CELLS
BOOSTS SKIN'S REGENERATION CAPABILITIES
ACTIVATES SKIN'S NATURAL DEFENSES AGAINST EXTERNAL AGRESSORS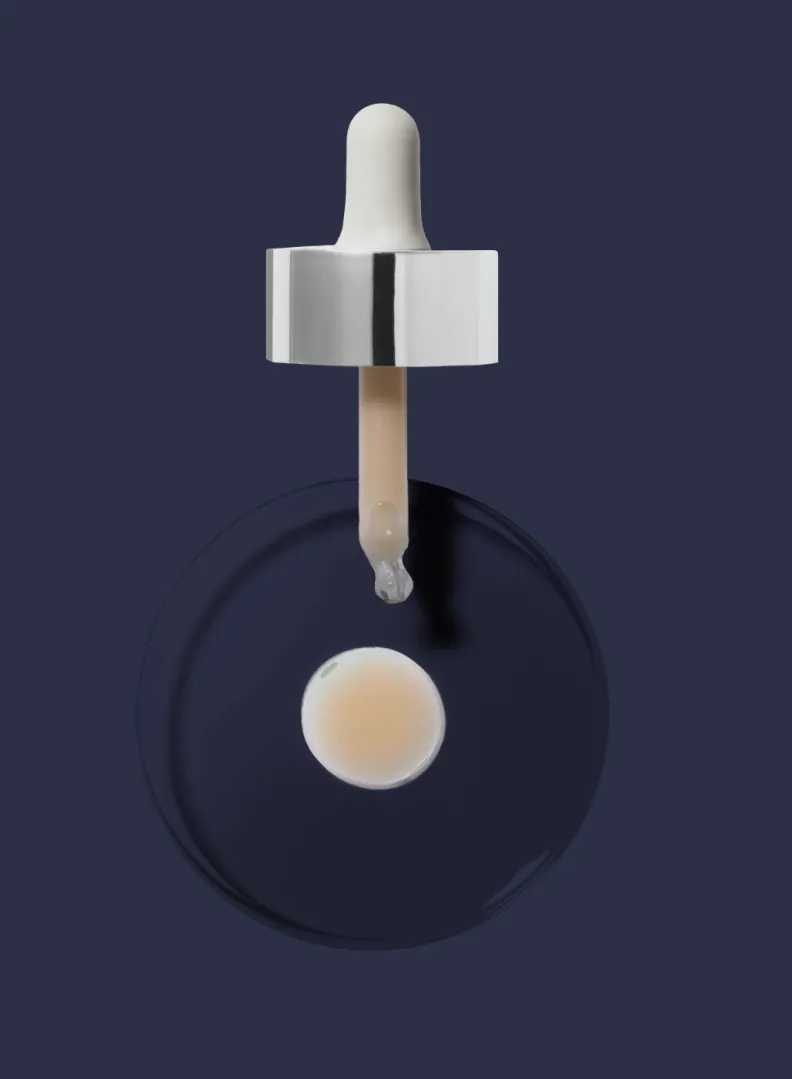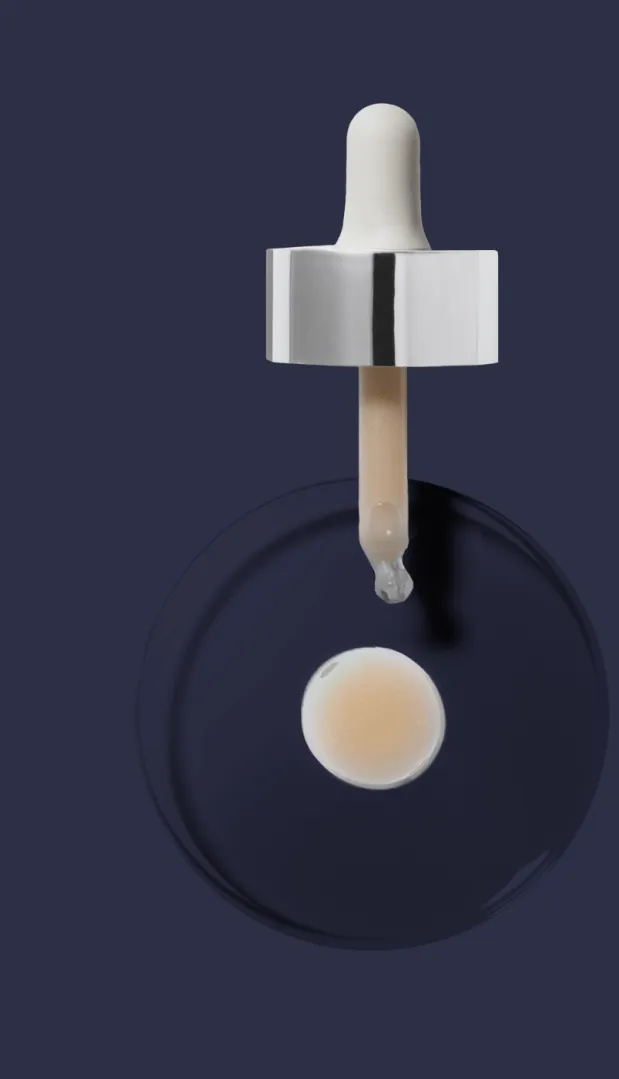 Clinical
Study Results
You don't have to take our word for it. Discover the real results that our cosmetics provide confirmed by clinical trials on subjects with sensitive skin. Confirmed results include hydration and immediate relief to irritated skin, soothing and relaxation effects, extremely strong protection against free radicals, a healthy glow, an increase in skin elasticity, reduction of wrinkles, and lightening of skin discolorations.
provides natural skin glow
soothes and improves skin elasticity
immediately lifts the skin
Ensures extremely strong skin protection through neutralizing free radicals by
93.28%***
reduces wrinkles
up to 33%**
increases moisture in the skin
up to 29%**
increases skin elasticity
up to 28 %**
* clinical assessment by subjects aged 35-70 ** clinical study after 28 days of use Dermo Protocol No. 5.0 for controlled results, *** in-vitro test after 60 min from use
Our tips
How to use in
your beauty routine?
Step 1
Cleanser
Bring all natural cleansing to your daily routine to eliminate all impurities, make up and pollution from your skin without irritating or over-drying. It is an essential and integral part of your daily regimen that prepares your skin to absorb beneficial actives.
Shop Natural Cleansers
Step 2
LIFT & GLOW Rose Serum
Use just few magic drops of this superior all natural serum to instantly recharge your complexion giving it heathy and radiant glow!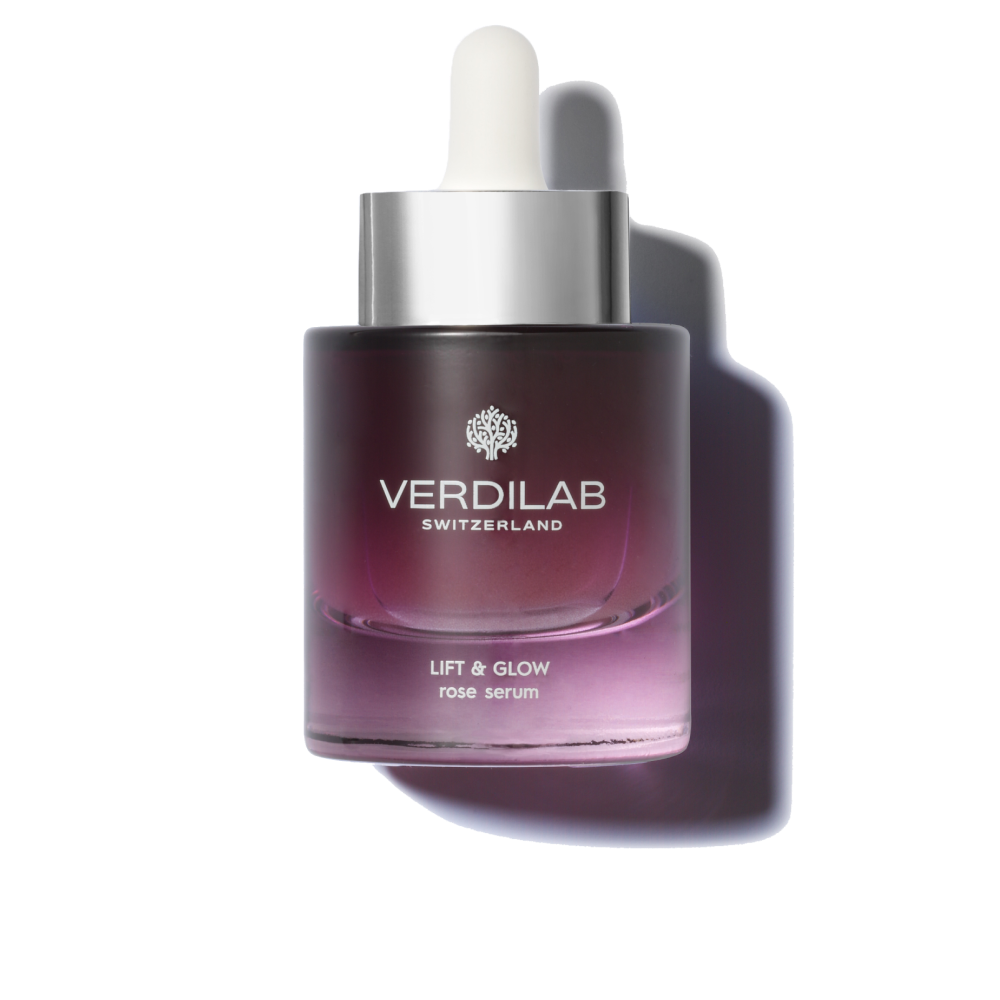 Step 3
Moisturizer (cream)
As a main step in your daily care, use all-natural moisturizer (cream). It keeps your skin looking hydrated, smooth and healthy day after day.
Shop Moisturizers (creams)
Step 4
Face Mask
Do you want to bring your skin the effects of an enjoyable, professional quality treatment like you would get in the most exclusive professional spas at least several times a week ? Use our masks during the day or overnight applying our signature Verdilab massage techniques to get visible, perfect results on your skin just after the first use!
SHOP MASKS
DISCOVER MORE
Recommended Products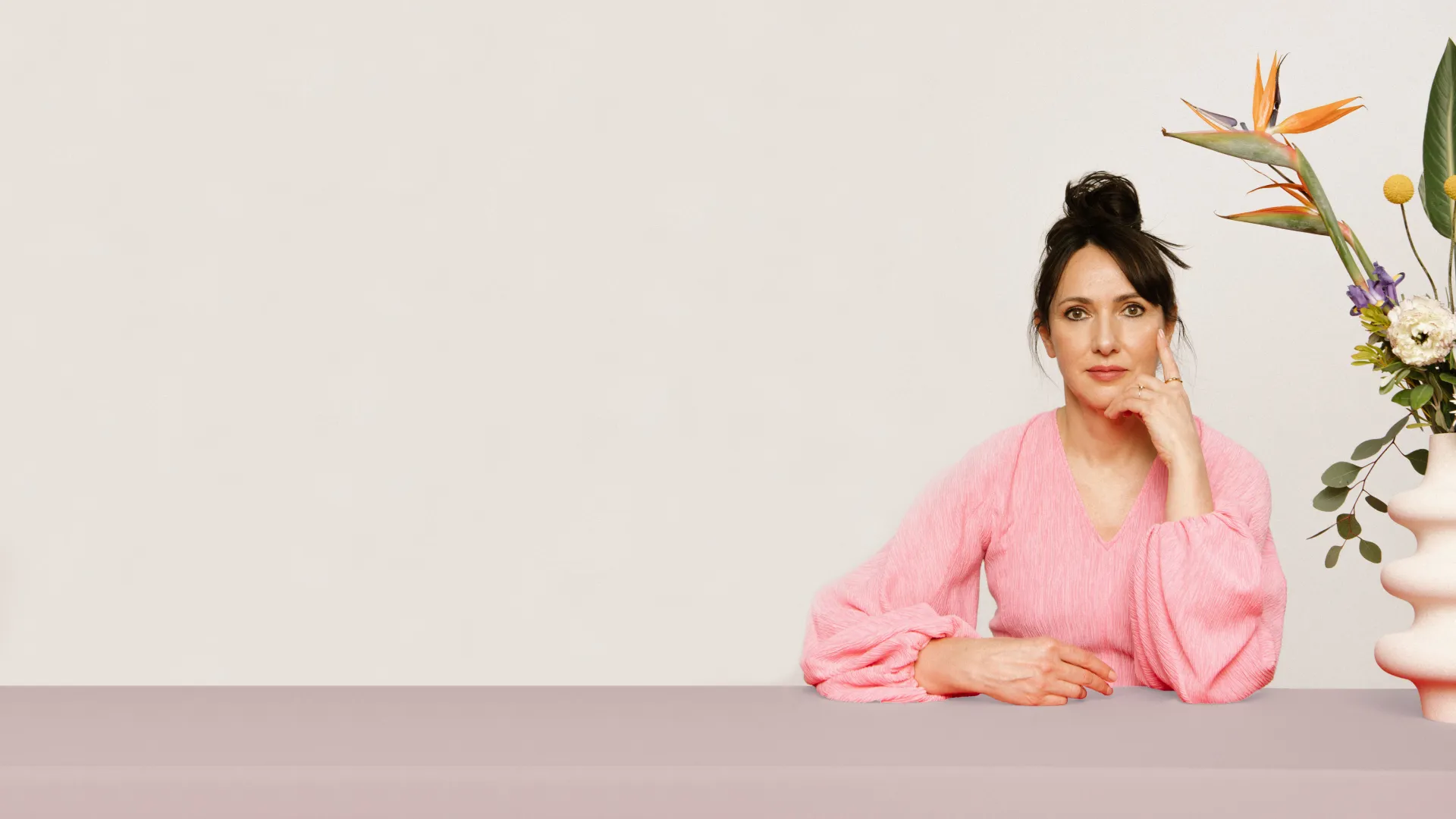 MEET OUR FOUNDER
VERDILAB is my personal contribution for the betterment of the health of our skin and our planet.
My dream was clear - I wanted to create 100% natural and non-toxic skincare that has a power to support immunity of the skin. To go beyond Clean Beauty offering cosmetics without any synthetics or irritants. Because I believe in the healing power of pure nature, and I want to share this power with you. If we know nature well, understand it intimately and use it properly, it can do miracles, changing our skin, our body, and our life for the better. That is why I would like to inspire You to re-think and revise Your approach to beauty. For the sake of Your health and Our environment. I'm Victoria, a 3rd generation medical doctor with over a decade of hands-on experience in the cosmetics industry.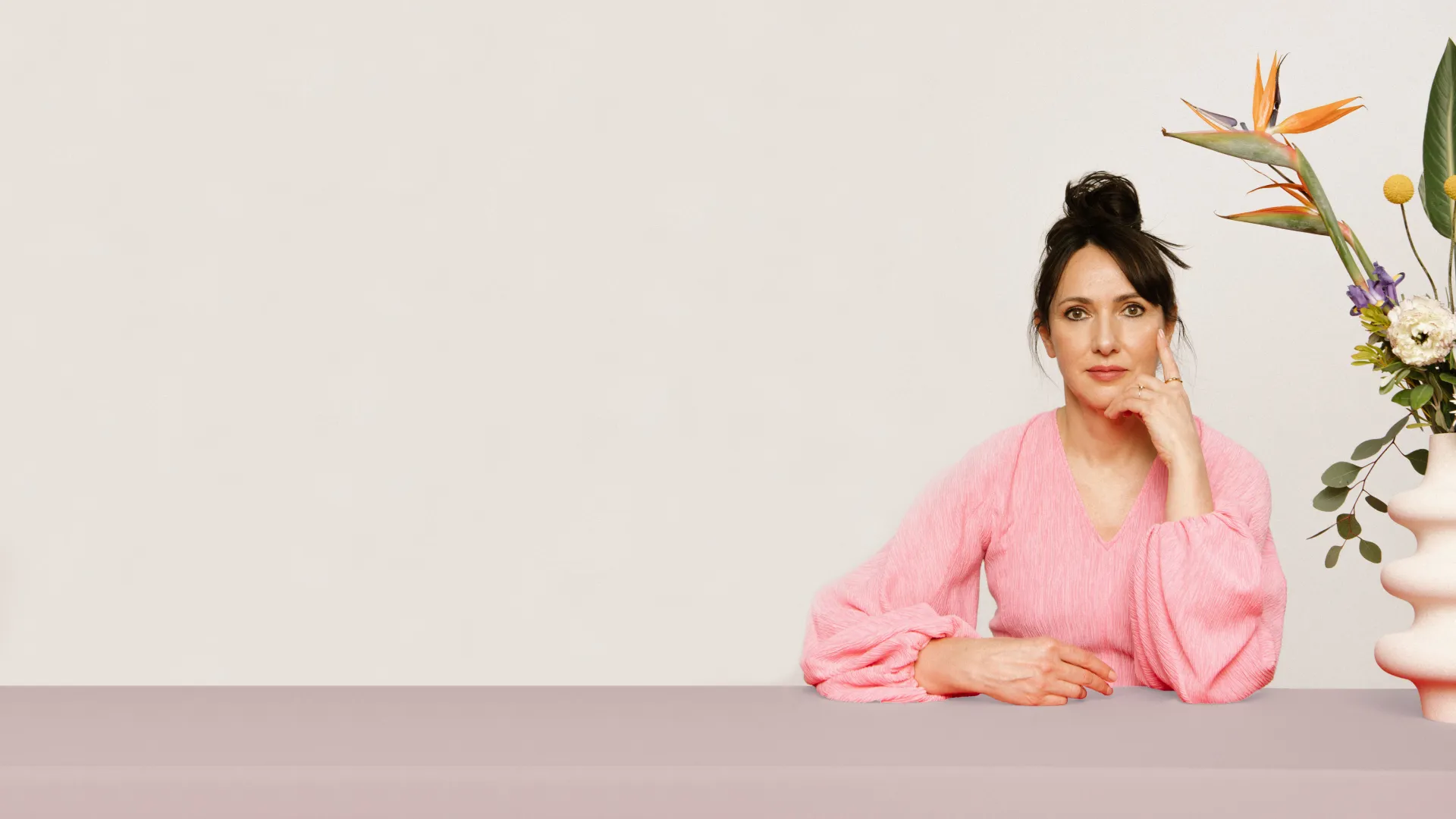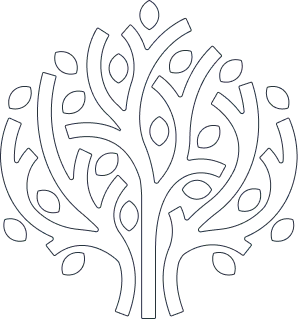 Join our club to get additional
benefits & exclusive offers
Everything we do is based on science, knowledge and passion - we are happy to share them with you to have the healthiest skin and life possible.
Your opinion is crucial for us, and we would like to give you a unique opportunity to directly influence what we create and implement.
NEWSLETTERS WITH SEASONAL PROMOTIONS
POSSIBILITY TO BE THE FIRST TO TEST OUR NOVELTIES FOR FREE AND SHARE YOUR FEEDBACK WITH US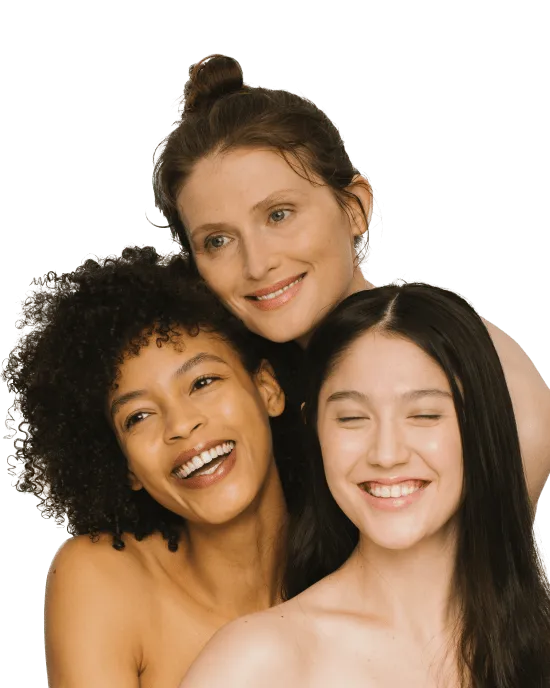 Full ingredients list
Ascophyllum Nodosum (Algae) Extract*
Aqua (Water)
Pentylene Glycol
Propanediol
Malus Domestica (Apple) Fruit Extract*
Glycerin (Vegetable)
Caprylic/Capric Triglyceride
Calcium Aluminum Borosilicate
Maris Aqua (Sea Water)
Sodium Levulinate
Butylene Glycol
Parfum (Fragrance Natural)
Lecithin (non-GMO)
Sclerotium Gum
Sodium RNA
Sodium Anisate
Adansonia Digitata (Baobab) Pulp Extract
Maltodextrin
Phytic Acid
Betaine
Algin (Marine)
Hydrogenated Vegetable Oil
CI 77891 (Titanium Dioxide)
Sodium Hyaluronate
Caesalpinia Spinosa (Tara Tree) Fruit Extract
Ci 77019 (Mica)
Resveratrol
Undaria Pinnatifida (Macroalgae) Extract
Tremella Fuciformis Sporocarp Extract
Crithmum Maritimum (Rock Samphire) Extract
Kappaphycus Alvarezii (Red Algae) Extract
Alteromonas Ferment Extract
Phenethyl Alcohol
Ci 77491 (Iron Oxides)
Rosa Centifolia Extract
Saccharide Isomerate (Marine)
Glyceryl Caprylate
Glyceryl Undecylenate
Sodium Hydroxide
Tocopherol (Vitamin E Vegetable)
Rosa Damascena Flower Oil
Rosa Damascena Flower Water
* Organic. Contains 100% natural Fragrance