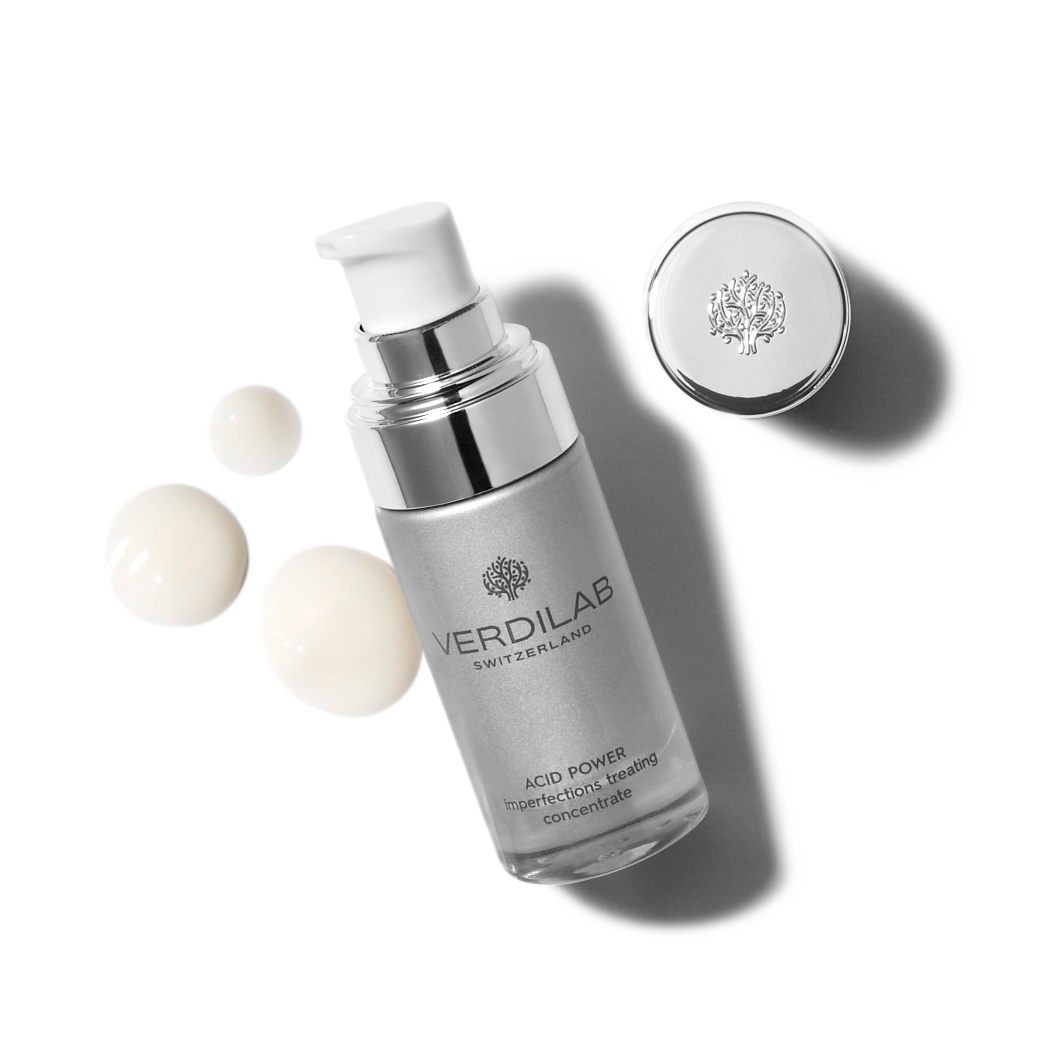 ACID POWER Imperfections Treating Concentrate -

€

112.00
Add to cart
Dermo Protocol No. 4.0
Skin Perfection
ACID POWER Imperfections Treating Concentrate
Dermo Protocol No. 4.0
Skin Perfection
ACID POWER Imperfections Treating Concentrate
This concentrate is a potent, quickly absorbing composition of natural acids – AHAs, BHA and PHA with great skin purifying and rebalancing abilities. It reduces skin imperfections, prevents the formation of blackheads, tightens enlarged pores and stimulates cell renewal, balancing sebum excess and reducing redness.
Size: 15 ml
30 days satisfaction guarantee
Key benefits
regulates sebum secterion, gradually decreasing the appearance of oily skin
gradually minimizes pore visibilty, preventing blackhead formation
moisturizes skin
calms down pimples
Is it right for me?
If your skin suffers from excessive sebum production, enlarged pores or a disturbed metabolism (partially combination skin), and is sensitive, this is the right product for you. It combines the effectiveness of natural salicylic acid with the mildness of an alcohol-free, all-natural formula, thanks to which the skin's metabolism will be more balanced day by day, and its appearance healthier.
Formula facts
100% natural & natural origins and non-toxic
Powered by IMMUNATURNA - to provide scientifically proven strengthening of the natural immunity of the skin by boosting its regenerative and protective abilities
Extremely rich in 22 ultra-potent Marine and Botanical actives - standarized and ethically sourced
Superior effectiveness without overpromising - clinically tested and proven to work across people with sensitive skin
Highest purity, going beyond Clean Beauty standards - 0% parabens, phenoxyethanol, synthetic polymers, silicones, microplastics, mineral oils, alcohol, and other irritants & synthetics - see full black list
100% Vegan - Certified by Vegan Society

Cruelty Free - never tested on animals
High affinity to the skin, pH=4.5-5.0
Safe for sensitive skin
How to use
Apply morning and night on cleaned face and neck, avoiding the eye area.
Use just a small amount of product (the size of two peas would be enough as this concentrate is super efficient), gently patting into the skin.
Wait until fully absorbed.
Continue with your favourite VERDILAB cream.
This product contains natural salicylates. Before use, we recommend perform a patch test by applying a small amount of the product to the clean skin behind the ear for 24 hours. If you are allergic to aspirin, we do not recommend using it.
REVIEWS
What people say about us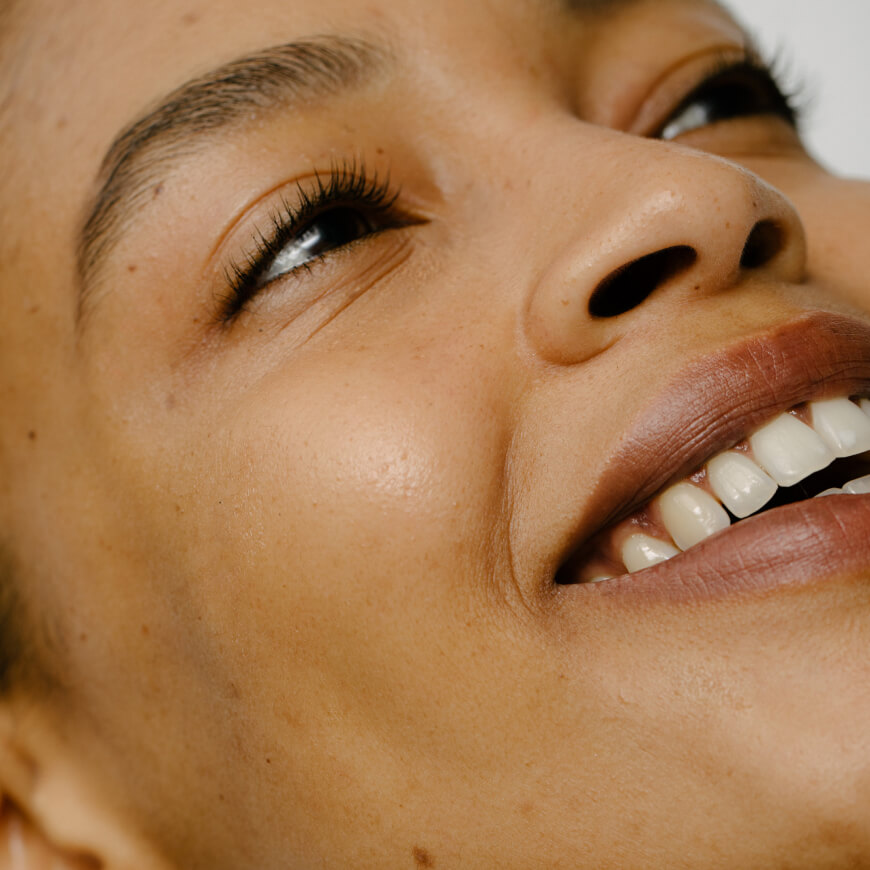 Professional acid treatment, safe even for sensitive skin to keep your complexion pure and healthy.
All natural. Proven to work.
This light, yet effective formula contains only natural actives for clear skin, to make it healthy from the inside out. Apply before any moisturizer to help decrease blemishes and other imperfections without overdrying your face like harsh soaps or alcohol do. (*Side note: Alcohol in facial products can irritate sensitive skin.) It's gentle enough for every day use but strong enough for even the most stubborn, acne-prone areas!
Its 100% natural formula contains 22 active ingredients, including ultra-potent Multi-acid Complex of 8 natural acids enriched with biomineral Zinc PCA and highest quality standardized Licorice Root extract, a source of Glabridin.
Natural Salicylic Acid (Beta Hydroxy Acid) from standardized White Willow Bark extract, Gluconolactone (Poly Hydroxy Acid), natural Phytic acid, natural Alpha Hydroxy Acids – citric, malic, tartaric, glycolic and lactic acids from fruits, sugar cane & maple tree together with Glabridin from Licorice Root extract and Zinc PCA, known for its anti-inflammatory properties, helps to clear blemishes, preventing their formation, unclog and tightens enlarged pores as well as rebalancing the skin.
An ultra-calming composition of Coconut water, Organic Witch Hazel Floral Water, rich in essential amino acids, enzymes and phytonutrients and natural α-Bisabolol obtained from the Candeia Tree oil hydrates, refreshes and instantly soothes the skin, reducing irritations and redness.
Star ingredients
All natural formula.
Natural Salycilic Acid
Zinc PCA
Orange, Lemon & Blueberry fruit extracts
Sugar Cane & Sugar Maple extracts
Licorice Root
Witch Hazel Leaf Water
Gluconolactone (PHA)
SEE THE COMPLETE LIST
100%
Scientifically proven results
0%
Animal derived ingredients
Microplastics, nano-plastics
THE NEXT LEVEL OF CLEAN BEAUTY
Verdilab Clean
Beauty rules
For the health of your skin and the planet
Clean beauty is broken. It has become a meaningless term, and we want to change that. This is why we decided to go beyond beauty industry regulations, creating our own ultra-restrictive Verdilab Clean Beauty Rules. They set the foundation for our 100% natural formulas that contain ethically and sustainably sourced ingredients. We do not use animal derivatives. We never test on animals. We have banned 50 groups of synthetic and toxic compounds, including parabens, phenoxyethanol, synthetic polymers, silicones, sulphates, phtalates, acrylates, mineral oils, synthetic fragrances, preservatives, colorants, and others -
This is why our products are safe even for the most sensitive skin.
Learn more
NATURAL & NATURAL ORIGIN FORMULAS
VEGAN
CRUELTY FREE
SAFE FOR SENSITIVE SKIN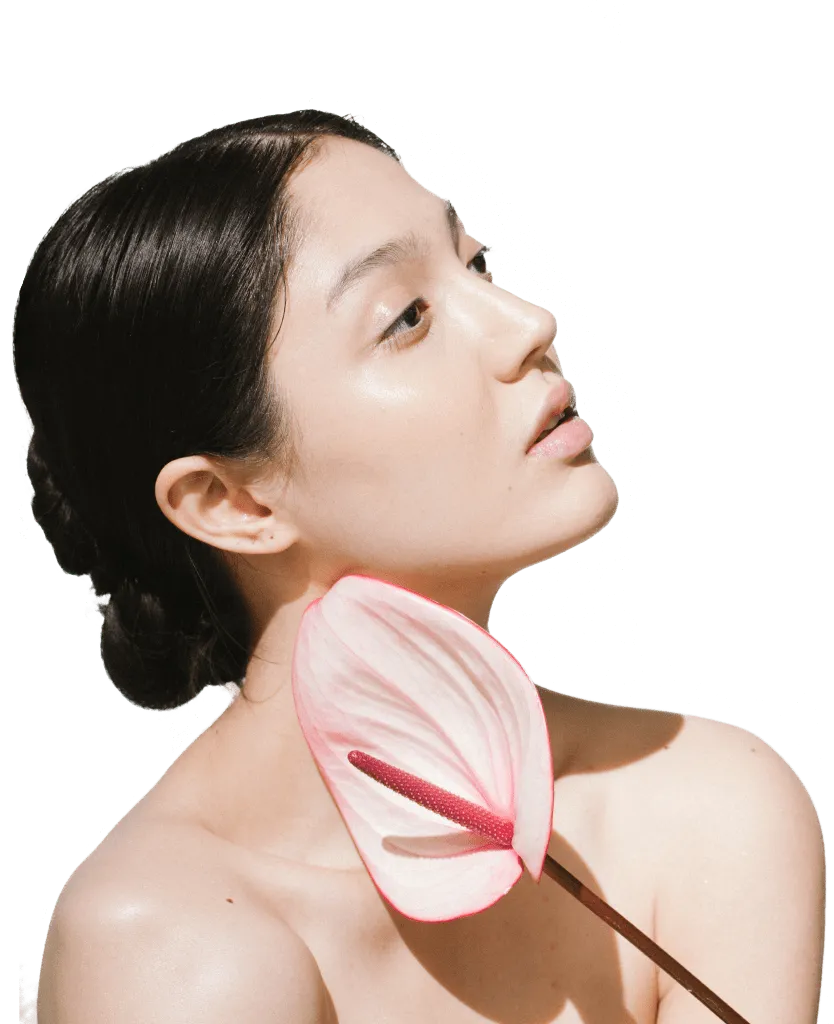 To Support The Natural Immunity of Your Skin
Our cutting-edge, patent-pending Signature Complex, based on 50 years of scientific research, is at the heart of VerdiLab cosmetics. It is the first fully natural proprietary composition that boosts the immune capabilities of the skin. Powered by the unique properties of natural RNA, it combines synergistically working natural compounds with a biomimetic transdermal delivery system. Engineered to bring a new level of effectiveness to skincare.
ACCELERATES SKIN'S INNATE ABILITIES TO REPAIR DAMAGED CELLS
BOOSTS SKIN'S REGENERATION CAPABILITIES
ACTIVATES SKIN'S NATURAL DEFENSES AGAINST EXTERNAL AGRESSORS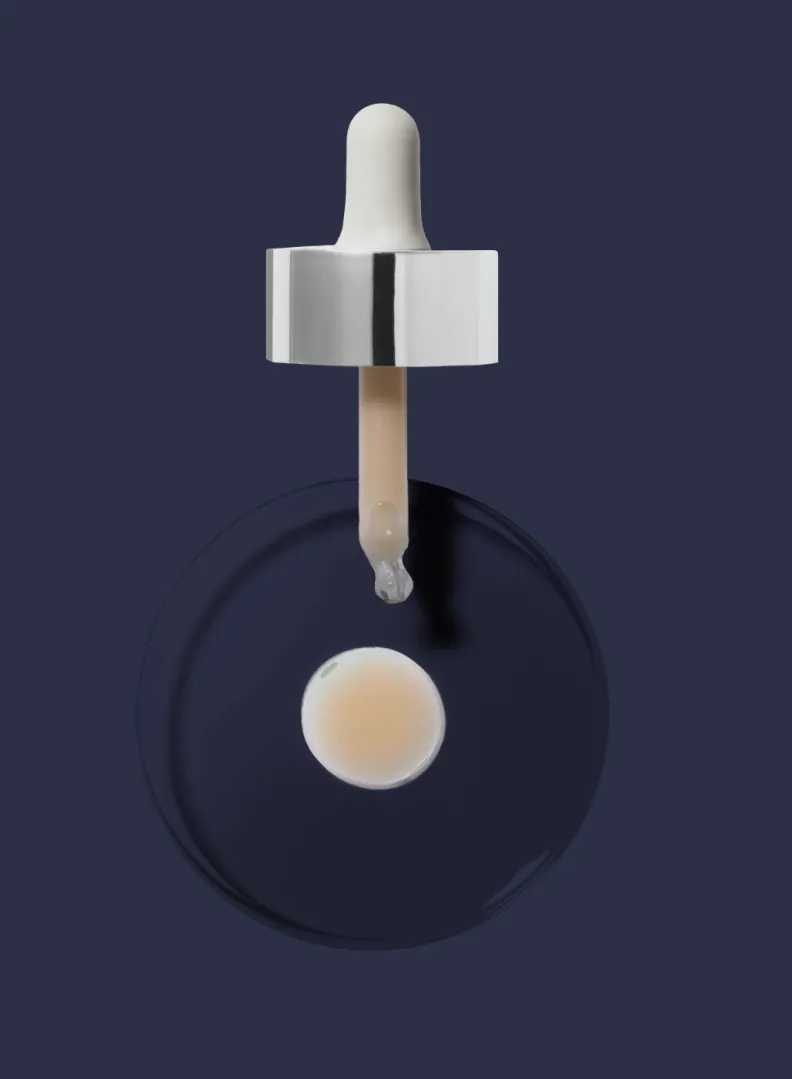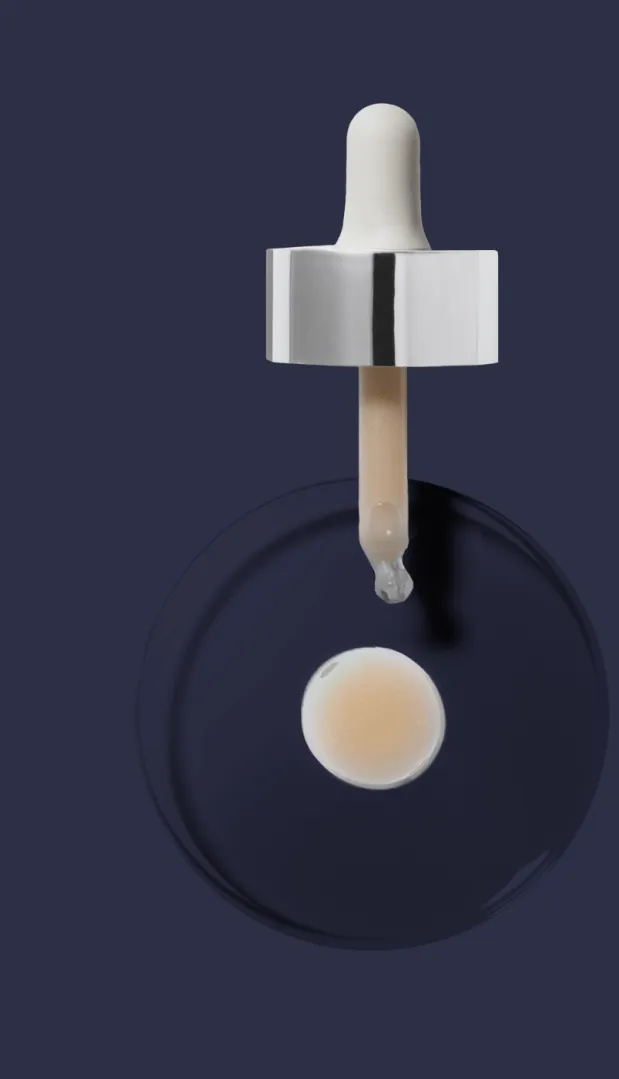 Clinical
Study Results
You don't have to take our word for it. Discover the real results that our cosmetics provide confirmed by clinical trials on subjects with sensitive skin immediately after use as well as after just 4 weeks of use! Confirmed results include antibacterial effectiveness, pore minimizing, a reduction in oil secretion and redness, resulting in a healthy-looking complexion.
refreshes skin without over drying
smooths the skin with its light texture, absorbs easily
helps to reduce skin imperfections, does not overburden the skin
evens skin tone and soothes redness
gives the skin a healthier appearance
antibacterial properties against Cutibacterium acnes
99.88%***
reduces oil secretion (sebum overproduction)
up to 38%**
reduces pores visibility
up to 43%**
* clinical assessment by subjects aged 18-59** clinical study after 28 days of use product for controlled results *** in-vitro trial
Our tips
How to use in
your beauty routine?
Step 1
Cleanser
Bring all natural cleansing to your daily routine to eliminate all impurities, make up and pollution from your skin without irritating or over-drying. It is an essential and integral part of your daily regimen that prepares your skin to absorb beneficial actives.
Shop Natural Cleansers
Step 2
ACID POWER Imperfections Treating Concentrate
Recharge your complexion with all-natural super-power Concentrate to help your skin appear healthier day by day. It is an ideal professional step in your daily routine before your regular moisturizer.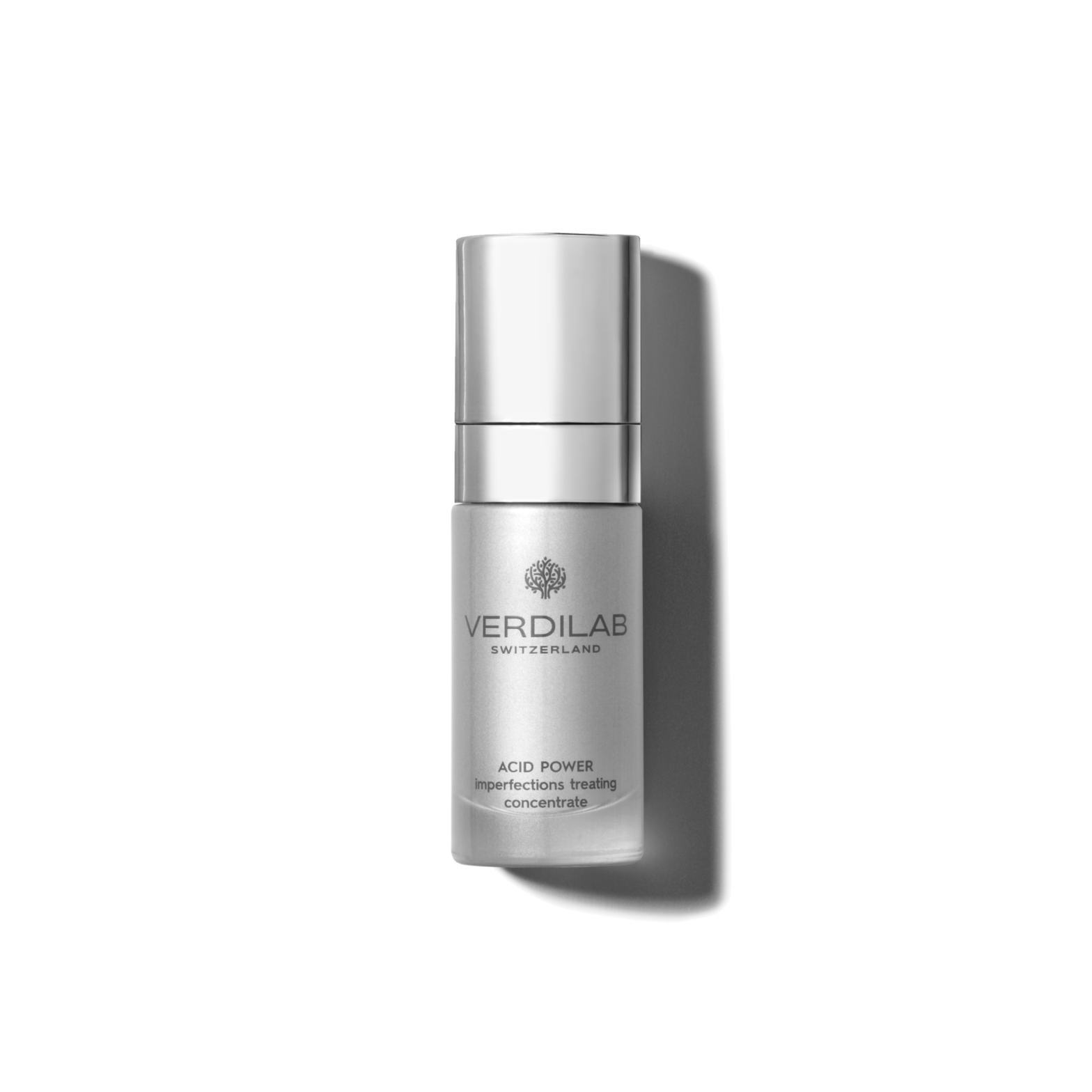 Step 3
Moisturizer (cream)
As a main step in your daily care, use all-natural moisturizer (cream). It will keep your skin looking hydrated, smooth and healthy all day.
Shop Moisturizers (creams)
Step 4
Face Mask
Applying an overnight mask should be the last (but not the least!) step in your daily care routine. Applied several times a week - or even every day if you prefer - together with massage techniques, it will visibly regenerate your skin, relieving signs of fatigue and providing lasting relief! Used as a beautifying shot during the day or before a party, the mask will infuse your skin with a strong cocktail of extremely beneficial actives, leaving your skin radiating with natural beauty.
SHOP MASKS
DISCOVER MORE
Recommended Products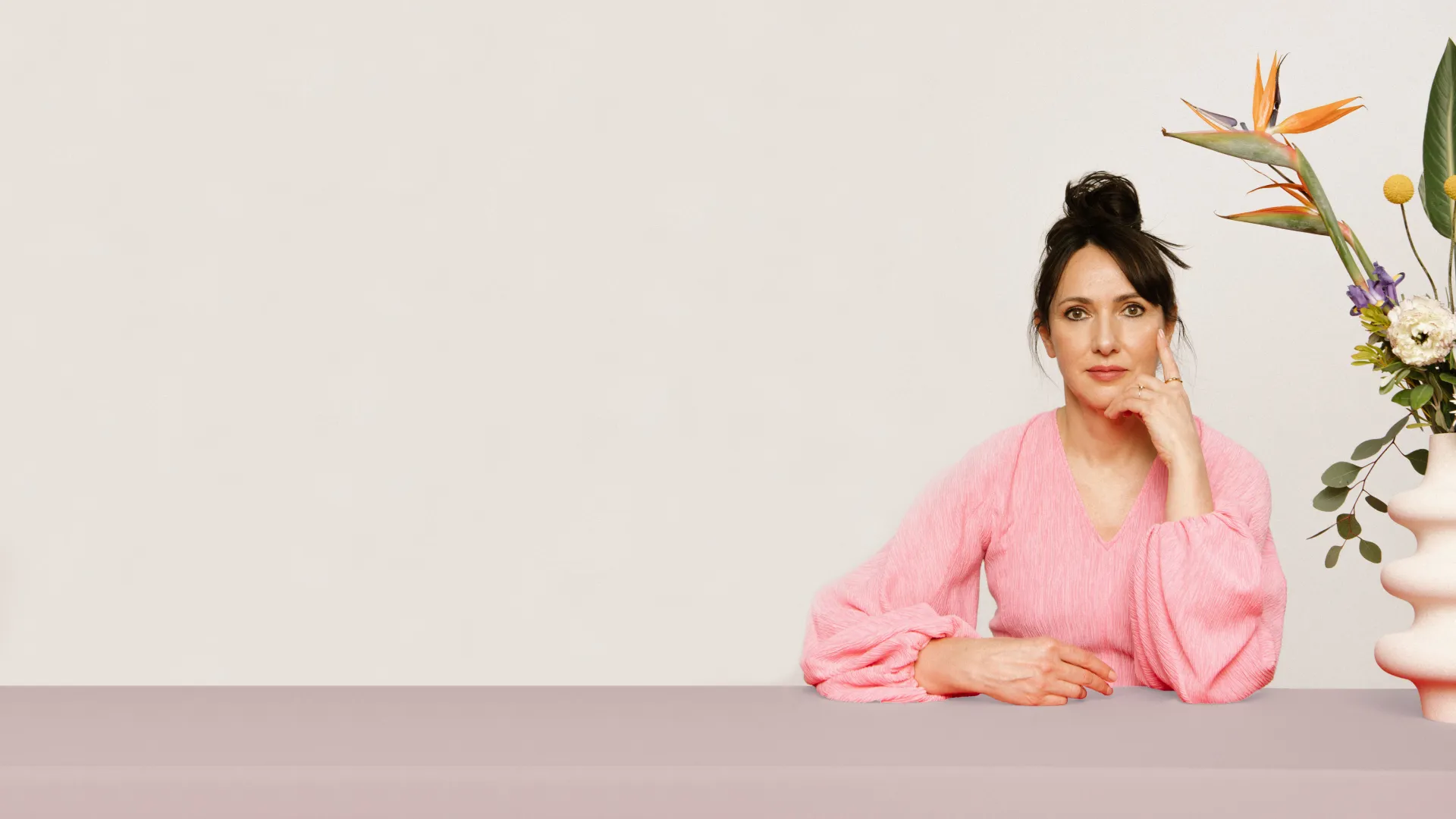 MEET OUR FOUNDER
VERDILAB is my personal contribution for the betterment of the health of our skin and our planet.
My dream was clear - I wanted to create 100% natural and non-toxic skincare that has a power to support immunity of the skin. To go beyond Clean Beauty offering cosmetics without any synthetics or irritants. Because I believe in the healing power of pure nature, and I want to share this power with you. If we know nature well, understand it intimately and use it properly, it can do miracles, changing our skin, our body, and our life for the better. That is why I would like to inspire You to re-think and revise Your approach to beauty. For the sake of Your health and Our environment. I'm Victoria, a 3rd generation medical doctor with over a decade of hands-on experience in the cosmetics industry.
Discover my story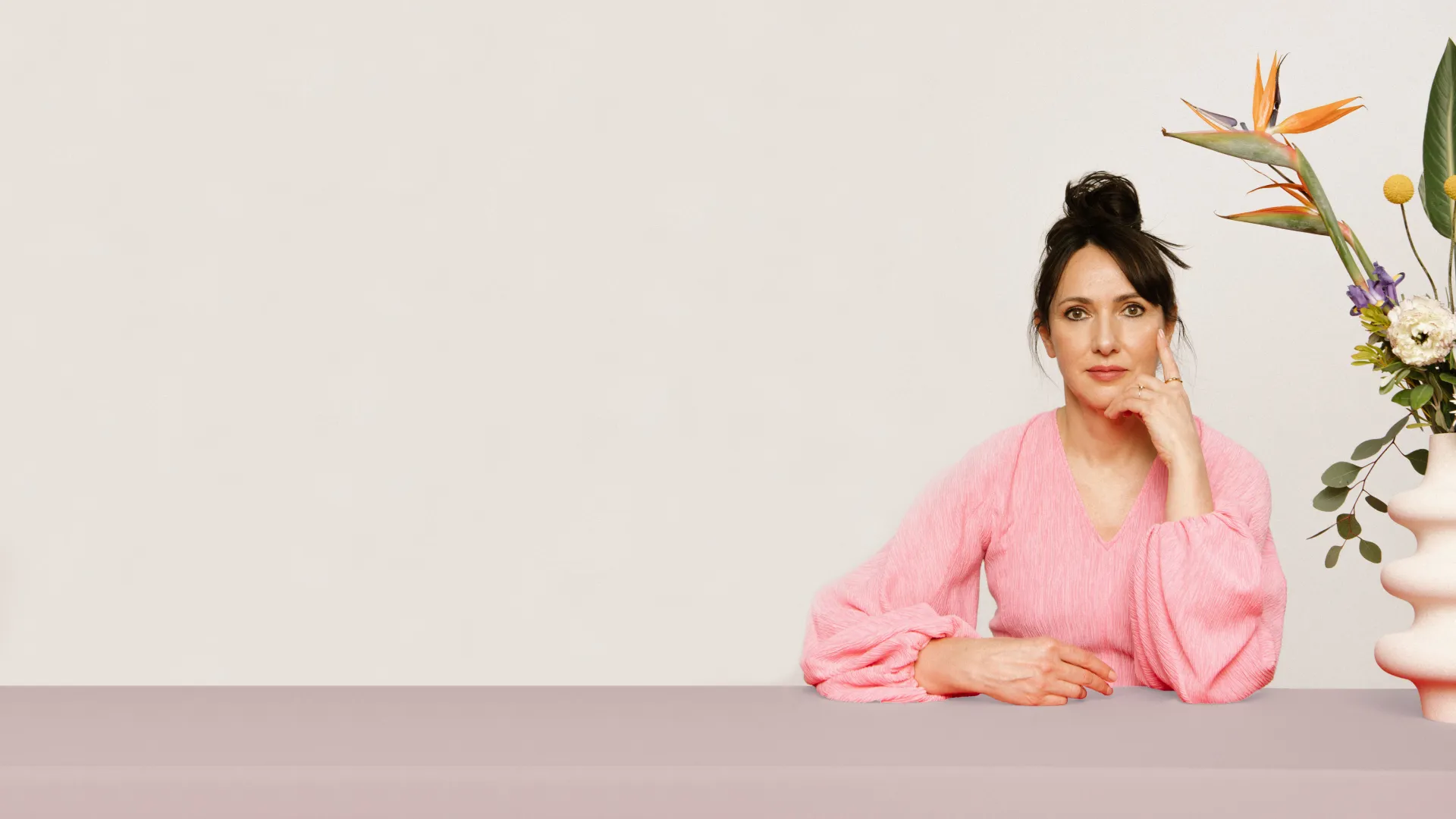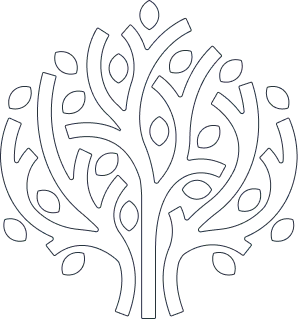 Join our club to get additional
benefits & exclusive offers
Everything we do is based on science, knowledge and passion - we are happy to share them with you to have the healthiest skin and life possible.
Your opinion is crucial for us, and we would like to give you a unique opportunity to directly influence what we create and implement.
NEWSLETTERS WITH SEASONAL PROMOTIONS
POSSIBILITY TO BE THE FIRST TO TEST OUR NOVELTIES FOR FREE AND SHARE YOUR FEEDBACK WITH US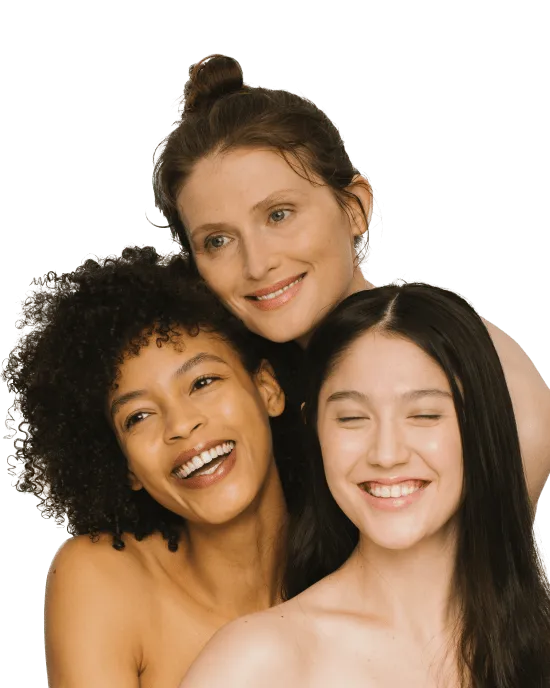 Full ingredients list
Ascophyllum Nodosum (Algae) Extract*
Propanediol
Hamamelis Virginiana (Witch Hazel) Leaf Water
Glycerin (Vegetable)
Aqua (Water)
Gluconolactone (Natural PHA)
Lactobacillus Ferment
Malus Domestica (Apple) Fruit Extract*
Pentylene Glycol
Salix Alba (White Willow) Bark Extract
Zinc PCA
Silica
Sclerotium Gum
Maris Aqua (Sea Water)
Vaccinium Myrtillus (Bilberry) Fruit Extract
Parfum (Fragrance Natural)
Cocos Nucifera (Coconut) Water
Sodium Levulinate
Sodium Hydroxide
Lecithin (non-GMO)
Sodium RNA
Saccharum Officinarum (Sugar Cane) Extract
Sodium Anisate
Sodium Hyaluronate
Bisabolol (Alpha)
Citrus Aurantium Dulcis (Orange) Fruit Extract
Citrus Limon (Lemon) Fruit Extract
Leuconostoc/Radish Root Ferment Filtrate
Phytic Acid (Natural)
Acer Saccharum (Sugar Maple) Extract
Glycyrrhiza Glabra (Licorice) Root Extract
Saccharide Isomerate (Marine)
Tocopherol (Vitamin E Vegetable)
* Organic. Contains 100% natural origin Fragrance
In our clean formulations we avoid any synthetic ingredients, but also of natural origin, which may have any toxic or harmful effect on human health, animals or the environment. We are constantly following new research in the field of the safety of cosmetic ingredients, updating our blacklist to keep our cosmetics as clean and safe as possible for all skin, even the most sensitive.
Below are groups of chemicals that are banned to use in Verdilab cosmetics.
I. Synthetic preservatives including but not limited to:
1. BHA
(Butylated Hydroxyanisole) may cause cancer, skin irritation and hormonal disorders.
2. BHT
(Butylated Hydroxytoluene) suspected of causing cancer, skin irritation and hormonal disorders.
3. Parabens
some of them are already banned for cosmetic use because of risk of cancer and hormonal disruptions, but other (including methylparaben, ethylparaben, butylparaben, propylparaben) are still allowed to be used In cosmetics, although some studies show they can affect reproductive functions through both, male and female. Moreover, long term impact of them on our health is largely unknown.
4. Phenoxyethanol
first choice preservatives used recently by a lot of brands, also claiming themselves "clean". Classified as toxic (for use around the mouth) and an irritant by the European Union.
5. Formaldehyde and Formaldehyde donors
known as carcinogens, can also cause neurotoxicity.
6. MIT (Methylisothiazolinone), CMIT (Methylchloroisothiazolinone)
preservatives from the isothiazolinones family, that cause high risk of allergies, but still allowed by EU law to be used in rinse-off cosmetics.
II. Commonly used as cleaning agent, pH stabilizers and not only. Can cause allergies, hormone disruption, skin toxicity.
III. EDTA and derivatives - used in cosmetics as chelating agents. They are extremely harmful for aquatic environment from where, making a full cycle, can poison our organs.
Ethylenediaminetetraacetic Acid
Disodium EDTA
Calcium Disodium EDTA
Tetrasodium EDTA
Trisodium EDTA
IV. Chemical sunscreens – suspected causing severe allergies and hormonal disruptions and bringing potential risks to reproductive systems, they are also toxic to environment, including but not limited to:
Oxybenzone
Octocrylene
Benzophenone
Diphenylmethanone
Diphenylketone
Benzoylbenzene
Phenylketone,
2-hydroxy-4-methoxybenzophenone,
Octinoxate.
V. Triclosan and Triclocarban – antimicrobial agents that may impact human health and are toxic to the environment.
VI. Toluene – solvent used in cosmetics that can be toxic for human body.
VII. Petroleum based polymers (glycols) – commonly used as a thickeners, softeners and emulsion stabilizers, cosmetics without it are really hard to find. May cause irritation, contact dermatitis, and allergies, especially when applied to damaged skin. These compounds also have a very high risk of contamination with extremely toxic ethylene dioxide and 1,4-dioxane, which are carcinogenic to humans and harmful to the environment.
PEGs (polyethylene glycols) including compounds
VIII. Acrylates – can cause cancer and organ system toxicity, including but not limited to:
Ethyl acrylate,
Ethyl methacrylate,
Butyl methacrylate,
Methyl methacrylate,
Hydroxypropyl methacrylate,
Tetrahydrofurfuryl methacrylate,
Trimethylolpropane trimethacrylate
IX. Phthalates – plasticizing chemicals commonly used in cosmetics, that can cause severe endocrine disruptions, including but not limited to
X. All groups of synthetic polymers, microplastics and nanoplastics – used in cosmetics as thickeners, emulsifiers, texturing agents, etc. - according to "Beet the Microbeads" initiative's study, "every time we use anti-wrinkle cream, we can put over 90,000 plastic particles on our faces!" Some of them are smaller than diameter of a human hair. According the EU scientific body report, the toxicity of nanoplastics increases with decrease of their size. So, they can enter our body, interfering with our organs. This list includes but not limited to :
Acrylates Copolymer
Acrylates Crosspolymer
Acrylamides
Polyacrylamides
Polyethylene (PE)
Polyacrylates
Propylen Copolymer
Polypropylene (PP),
Polymethyl methacrylate (PMMA),
Nylon (PA),
Polyurethane
Carbomere
Methacrylate Colopymers
Methacrylate Crosspolymers
XI. Silicones (all groups, including dimethicone and other linear silicones, as well as cyclic / volatile, including D4-D6 and cyclomethicone – synthetic substances loved by conventional cosmetic brands because they help to create a feeling of light texture and spread easily on the skin. Today it is difficult to find cosmetics without silicones. There is a real battle of conventional brands for their "neutrality" towards the human body. We avoid them in our formulations because some data shoes that cyclic silicones can be toxic to human reproduction system and cause endocrinal disruption. Linear silicones like dimethicone, more neutral for the skin, basically bring nothing valuable to the formula, being just chemical fillers. If we apply subsequent layers of cosmetics with silicones on our faces, they accumulate on the skin, leading to its occlusion, blocking the penetration of active substances. Moreover, as they are not biodegradable, they are negative to our environment, as we all know.
XII. Sulphates – surfactants usually used in cleansing products that can cause severe skin irritation or even allergies.
SLS - Sodium Lauryl Sulfate
SLES - Sodium Laureth Sulfate
ALS - Ammonium lauryl sulphate
XIII. Talc – used mostly in cosmetic powders, after a long use can cause cancer
XIV. Coal tar and derivatives – usually used as colorants, can cause cancer.
XV. Synthetic fragrances – may contain combinations of thousands of chemical ingredients, including allergens and hormone disruptors.
XVI. Petrolatum, Paraffins, Mineral oils – we have concern with these ingredients because of their unsustainable sourcing and possible PAH (Polyaromatic Hydrocarbons) contamination.
XVII. Butoxyethanol – this common solvent according to WHO it has moderate acute toxicity and is irritating to the eyes and skin.
XVIII. Nano particles - commonly used in sunscreens, applied to the skin in repeated application they can be absorbed into the body having the potential to harm living cells and organs.
XIX. Retinyl palmitate (Vitamin A Palmitate) – composed of palmitic acid and Vitamin A, can cause photosensitivity, skin dryness, and in repeated application may be cumulated into organs being dangerous especially for pregnant women.
XX. Alcohol & Ethanol – willingly used in conventional cosmetics to bring pleasant feeling of lightweight, mattifying formulas, especially to sunscreen or cosmetics dedicated to oily skin. It can damage skin barrier, over dry the skin, causes irritations, neurodermatitis and promotes premature skin ageing. Including but not limited to:
Alcohol Denat
Alcohol, Ethanol
Ethyl Alcohol
SD Alcohol
Methanol
Propyl Alcohol
Propanol
Isopropanol
Isopropyl Alcohol
Benzyl Alcohol
Phenethyl Alcohol
XXI. Fragrance allergens – present in almost all cosmetics that have fragrance, listed by European Union as a potential skin sensitizers.
Amyl cinnamal
Amylcinnamyl alcohol
Anisyl alcohol
Benzyl alcohol
Benzyl benzoate
Benzyl cinnamate
Benzyl salicylate
Cinnamyl alcohol
Cinnamaldehyde
Citral
Citronellol
Coumarin
Eugenol
Farnesol
Geraniol
Hexyl cinnamaladehyde
Hydroxycitronellal
Hydroxyisohexyl 3-cyclohexene carboxaldehyde (HICC), (also known as Lyral)
Isoeugenol
Lilial
d-Limonene
Linalool
Methyl 2-octynoate
g-Methylionone
Oak moss extract
Tree moss extract